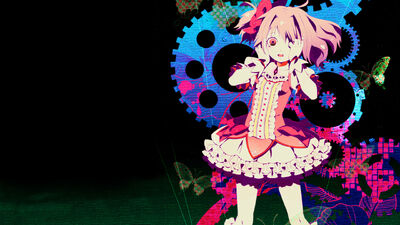 {| border="0px" cellpadding="0px" cellspacing="0px" | ==ไอศครีม==
(thai ไอศครีม which means ice cream people called her that b/c for her love of ice cream. |} TYPE: Utauloid MODEL: none 
RELATED CHARACTERS
39-7-2LVE, nolae chuwi, Kesume metai,FK593DIE.
BIRTH:Feberaury 16 
AGE: 14
LIKES: 39-7-2LVE,kaito, ice cream, 
RELEASE DATE
decmber 7 
2012
DISLIKES:people who call her a freak, alduts, people who are heartless,kidz who litter.
BIO:She can be a pain and a whinner (crys) but when feeling down she can cheer ya up like that
her pearsonality is unque she can ing like a angel... ok well then her voice is kinda low but she can dance
better than singing 9but will be happy to make her sing just ask me) she does like the spotlight but sometimes can get a little scared, she does cry for some reason but at mid-night so people don't know she is crying she does not like to cry in frount of people she thinks if she does they will see how sensitive she is and will probely try to do it again on her. life is tuff but she satys stroung. she likes kaito b/c of spiky hair and how his voice sounds cool.
FACTS
-she can live forever b/c on her potion she drank when she was little.
-kaito and her are friends but nothing more.
-she likes to dance rock and pop songs mostly from china.
-she is from thailand and had to move to japan b/c of her mom died.
Ad blocker interference detected!
Wikia is a free-to-use site that makes money from advertising. We have a modified experience for viewers using ad blockers

Wikia is not accessible if you've made further modifications. Remove the custom ad blocker rule(s) and the page will load as expected.