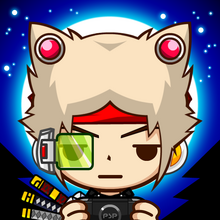 Name: AIO Kokone
Age: 15
Likes: Weapons, Lasers, TNT, Technology,Cereal,Clay Vases, Cookies and Sweets
Dislikes: Twizlers, Facebook, MySpace, Having sad stuff brought up in conversation, ironic destruction, Green Lantern
Hails From: Haiti/America/Turkey
Avaliable Voicebanks: C+VCV, C+CV4x
Synth: Utau, Cray-E-Ware Engine, Mi4x Mixing Studio.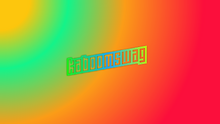 ■Vocal Description■ Rough and yet calm voice, with G-Flags to lower his voice, since the voice actors(この西湖) voice is quite high despite the fact that Lenei(the voice actor) is a male. But C+CV4X is going to get a update where the engine automatically adds the G-Flags to a Voicebanks.
Personality: AIO is a quite athletic bot, since he was built on a 1000MBP frame, so he has the most energy out of his whole family, since all of his family are nano-beings(bots). Especially considering that the youngest child in the family(Red Riding Kokone) only runs on a 39MBP.
Creator: Kaboomswag(LeneiLenovo)
Ad blocker interference detected!
Wikia is a free-to-use site that makes money from advertising. We have a modified experience for viewers using ad blockers

Wikia is not accessible if you've made further modifications. Remove the custom ad blocker rule(s) and the page will load as expected.