Agony Light

Japanese: 苦光




Actual Name : Unknown

The first Taiwanese FURloid.

Created in Jul 29th, 2016 .
NAME INTERPRETATION:

Agony is ágein 【lead】in greek , means physical pain , Different from the creator name Discrod "Night" the Agony uses the same pessimistic adjective word same as the first name but with the "Light" in last name.
TYPE: FURloid
MODEL: DN000666
Concept ART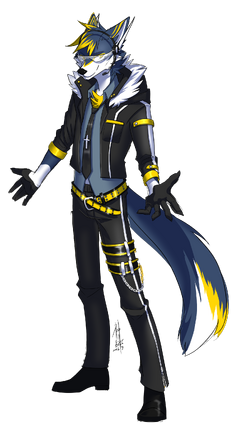 Blue wolf with gold streaked hair and tail,
Uses the same model headgear from the creator.
Supplemental Information
FurryAffinity page Link
Personal Page Link
Creator Page Link
Ad blocker interference detected!
Wikia is a free-to-use site that makes money from advertising. We have a modified experience for viewers using ad blockers

Wikia is not accessible if you've made further modifications. Remove the custom ad blocker rule(s) and the page will load as expected.