Ad blocker interference detected!
Wikia is a free-to-use site that makes money from advertising. We have a modified experience for viewers using ad blockers

Wikia is not accessible if you've made further modifications. Remove the custom ad blocker rule(s) and the page will load as expected.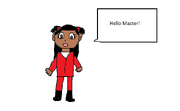 Name Interpretation:
None
Type: UTAUloid
Model: Unknown
Gender: Female
Voice Range: G3
Age: 18
Genre: Any
Homepage:
☀http://kooparoids.weebly.com/
Related Character: Jasmine, Kacey, Kimiko, Nicky, Akio, Tadashi, Jun, Blake, Kiyoshi
Height: Unknown
Weight: Unknown
Character item: Doesn't have one yet
Creator: Tiana Koopa/TianaKoopa1
Voice Source: Tiana Koopa/TianaKoopa1's aunt
Birthday: March 17
Release date: March 17
Likes: Video games, singing, hanging out with her friends
Dislikes: Rude people, bullies
Personality: Helpful, kind, energetic PLEASE NOTE-- Even though Akira is given a personality, you are free to make one up.
If you like to roleplay, you are free to roleplay as any of my UTAUs
Supplemental Information:
Hair Color: Black
Eye Color: Brown
Dress: A red jacket with a white shirt, red pants, and black boots
Headphones: None
Signature song: https://soundcloud.com/tianakoopa1/testing-akiras-act-1

Voice Configuration
Her Act 0
http://tianakoopa1.deviantart.com/art/Akira-s-voicebank-EDIT-360064165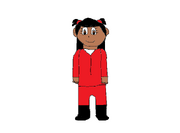 Her Act 1
☀http://tiana-koopa.deviantart.com/art/Akira-Tachibana-Act-1-download-621497596
Her Act 2
VCV
English voicebank
Trivia:
-Akira is the second UTAU I've created
-Her favorite Vocaloid is Meiko
-Her and Akio argue a lot