NOTE BY ADMINISTRATOR: Ariel Mermoik is now blacklisted due the fact of finding her bank was extracted from GUMI Vocals.
ARIEL MERMOIK

NAME INTERPRETATION:
アリエル サイット

TYPE: Yoiloid
MODEL: 01

GENDER

Female

VOICE RANGE

G4

RELATED CHARACTERS


Iuiu Yurushi,best friend and yoiloid number 2

Yumi ichigawa,friend

Sonia Melody,friend

Ami Ichigawa,friend Miyuu Shiwasene,friend

aika hitomine amaya,friend

kiara kataran,friend

irvin and irin utaune,friends

shouji hitoshi,friend

AGE

16

GENRE

pop

HOMEPAGE

WEIGHT

42 kg

CHARACTER ITEM

McDonald's chips

CREATOR

Adán M. G.

HEIGHT

170cm

VOICE SOURCE

'Sara Fernandez'

PICTURE LINK LIST

BIRTHDAY

14 feb 1998

LIKES

Singing, dancing, being with friends and that nobody hates

MEDIA LIST

RELEASE DATE

27 feb 2009

HATES

be alone

SIGNATURE SONG

PERSONALITY: Ariel loves to play well and shares things with people. She doesn't care about other peoples' opinions about her- Ariel never gives up and always keep going. She can also be VERY energetic.
Suplement Infromation
Hair color: bright, strong yellow

Headgear: none

Eye color: light/mid green

Earphones: black, white and green

Nationality/Race: Spanish.

Voice
A Japanese voicebank encoded in Romaji and higrana
downloading in this blog here
Artwork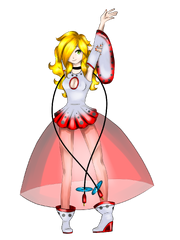 MMD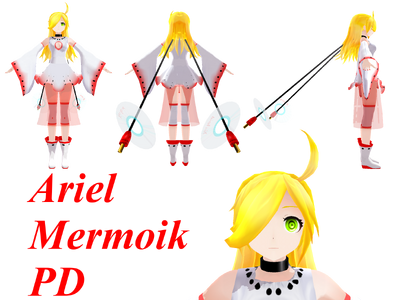 -model create by adanarielmermoik (youtube) arielmermoik (deviant art)
- rules of the model
1) no edit
2) no redistribute
3) credit me (arielmermoik or adanarielmermoik)
-downloading in this blog: here
Ad blocker interference detected!
Wikia is a free-to-use site that makes money from advertising. We have a modified experience for viewers using ad blockers

Wikia is not accessible if you've made further modifications. Remove the custom ad blocker rule(s) and the page will load as expected.