Berry Shake


                                                                  
NAME INTERPRETATION:
English, Berry (as in berries) Shake (as shaking)
TYPE: FURloid
MODEL:
GENDER
Male 
VOICE RANGE
Unknown
RELATED CHARACTERS

[Drakita|Ryu Drakita] (boyfriend)

AGE
21
GENRE
Opera, Pop
HOMEPAGE
Ryu Drakita
WEIGHT
 440 lbs (200 kg)
CHARACTER ITEM
Cup
CREATOR
HEIGHT / MEASUREMENTS

8,2 ft (250 cm)

VOICE SOURCE
RyuDrakita
PICTURE LINK LIST
BIRTHDAY
May 9, 1992
LIKES
Helping others, Sweets, the color Blue
MEDIA LIST
NICO NICO DOUGA, YOUTUBE
RELEASE DATE
May 9, 2015
DISLIKES
Scary things, Mean people, Thunder
SIGNATURE SONG
Life Size

PERSONALITY: even for his huge size, he is a really sweet and kind guy. he likes to take care of others and doesn´t hurt people. he is quite shy at times and may say something weird when he panics, but he is just a big guy who doesnt know what to do at times. but he will always make you smile and give you hugs and care whenever you need it.
Character Design
Fur color: pink and light yellow, with brown stripes
Eye color: blue
Earphones: non
Dress: a dark brown vest and lighter brown pants, a coffee-like color theme
Nationality/Race: Norwegian, bear-tiger hybrid
Voice Configuration
Character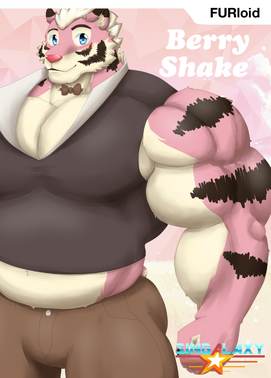 Ad blocker interference detected!
Wikia is a free-to-use site that makes money from advertising. We have a modified experience for viewers using ad blockers

Wikia is not accessible if you've made further modifications. Remove the custom ad blocker rule(s) and the page will load as expected.