Ad blocker interference detected!
Wikia is a free-to-use site that makes money from advertising. We have a modified experience for viewers using ad blockers

Wikia is not accessible if you've made further modifications. Remove the custom ad blocker rule(s) and the page will load as expected.
Name:Crystal
age:14
voice range:D3~A4
item:tapioca~ :3
hobby:make a prank on Mikira and Azean(Nakara's oc)
personality:cheerful girl,tapioca lover,always be together with her master when talk about tapioca
friends or relationship:Ziya,Sora Takanashi,Kotone Aika and Aoru Kutami..the're so nice and cute!! >w<
Section heading
History of her life: a singing robot synthesizer who have been thrown by her master's mother because her master tried to save her from an accident.now she live with her new master name Nakara Maiyuki.at first,she just being silence and alone because she scared that Nakara will die because of her.but after Nakara told Crystal that she didn't care about that as Crystal is safe and happy,Crystal feel so happy and never sad again.
Section heading
author comment:
Hello there!well thanks for visit my utau wiki.the video on the right side is the  append demo cover~
here the act 2 updated vb download: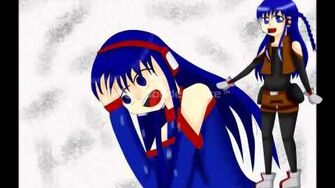 her append download:

Note:
DO NOT EDIT HER OTO.
DO NOT USE HER AS YOURS.
extra:
give her some tapioca or she will make some tantrum. :3