DARKGIO/AURA

KISEKI UCHIHA

Hiragana: 奇跡 うちは だーくじお·あうら


Katakana: キセキウチハ ダークジオ·アウラ

Kiseki Uchiha DarkGio-Aura

NAME INTERPRETATION: 奇跡 (Kiseki; Miracle)

うちは (Uchiha; Derived from the Anime "Naruto", of the Uchiha Ichizoku.

Uchiha (団扇) means Paper Fan.

ダークジオ (DarkGio; Darkness Giovany)

アウラ (Aura) - Derived from the Videogame "Pokemon Ruby, Sapphire and Emerald" of the Spanish version

TYPE: Trainerloid (Pokemon Trainer)
MODEL: PT-01 / PT-02
GENDER
Male & Female
VOICE RANGE

DarkGio: C4 - A2

Aura: E5 - A3          

RELATED CHARACTERS

Termina Field  (Friend)

Shouji Hitoshi  (Friend)


Kane Arekuzu (Friend)


Ela Teino  (Friend)


Uta Utane (Friend)


Hana Izumi, Mitsy/Etsu Kokorone (Characters of the author's sister )

AGE
18
GENRE
Unknown
HOMEPAGE
YouTube
WEIGHT

DarkGio: 65kg

Aura: 1.65m

CHARACTER ITEM

DarkGio: Sony Walkman CD D-E220

Aura: Poke Balls

and most of all, Spider buttz

CREATOR
DarkGio-P
HEIGHT / MEASUREMENTS

DarkGio: 1.70m

Aura: 55kg

VOICE SOURCE
DarkGio-P
PICTURE LINK LIST
CONCEPT ART, GOOGLE IMAGE , DEVIANTART
BIRTHDAY
August 19, 2011
LIKES

DarkGio: Boys, Yaoi, listen music, watching anime, be with his friends and love Yaoi, imagine to Keric in Hard Yaoi situations.

Aura: Listen music, watching anime, be with his friends, is in love of Hitoshi Shouji, play with her Pokemon

Rapping monkeys

MEDIA LIST
YOUTUBE
RELEASE DATE
Jan 2013
DISLIKES

DarkGio: people who feel superior to others, Hentai, Echi

Aura: people who feel superior to others, Gore

SIGNATURE SONG

DarkGio: Passion

Aura: Blow


























Both: Cendrillon

PERSONALITY:

DarkGio is very honest with his friends, he likes say what he thinks in any situation.

Aura is very helpful, likes to go out with her ​​friends and train Pokemon with DarkGio.

DarkGio and Aura are like every common people they like being with their friends, playing games, they´re Pkmn Trainers and of course sing nwn
Supplemental Information
DarkGio Kiseki
Hair color: Brown
Eye color: Sky Blue
Dress: Has green aquatic, red & black jacket, navy blue pants, tennis b
lue, white with black color.
Orientation: Homosexual.
Nationality/Race: Mexican.
​​Favorite phrase: ¡Eres Super Genial! :3 
(You are Super Cool!)
Aura Kiseki

Hair color: Brown.
Eye color: Sky Blue.
Dress: Very similar to May of Pokemon character: Red-colored blouse, blue pants, yellow backpack, tenis red, yellow, white & black.
Nationality/Race: Mexican.
Favorite phrase: ¡DarkGio lo hiciste de nuevo! (DarkGio you did it again!)
Voice Configuration
TECHNICAL INFORMATION

KISEKI UCHIHA DARKGIO/AURA

 SINGLE VOICE VER. 1.0 (奇跡

 

うちは 

ダ

ー

ク

ジ

オ

·

ア

ウ

ラ 

単独音 Ver 1.0)
ARCHIVE FILENAME

Kiseki Uchiha DarkGio-Aura(2).rar

ARCHIVE FILESIZE
18,7 MB
DATE RELEASED
March 4, 2013
NO. OF VOICE PHONEMES
261 (no octave shifts)
TOTAL UNCOMPRESSED SIZE
13,73MB
PHONEME ENCODING
Romaji(Hiragana)
AVERAGE FREQUENCY
157.7 Hz (D#3)
FRQ FILE PRESENCE
YES
LANGUAGES SUPPORTED
Japanese
UNOFFICIAL SUPPORTED LANGUAGES
UNKNOWN
OTO.INI PRESENCE
YES
TUNED OTO.INI
YES
LANGUAGE PARSED VIA OTO.INI
NONE
VOICEBANK AUTHOR
DarkGio-p
TECHNICAL DIRECTOR
DarkGio-P
RECORDING SOFTWARE USED
Audacity 1.3 Beta (Unicode)
DOWNLOAD LINK: http://www.4shared.com/rar/uKEQTUi0/kiseki_uchiha_darkgio-aura.html?

SPECIAL NOTES: The flags for Aura Kiseki can sing are: g-18. The quality of the voicebank is acceptable.
Notable Works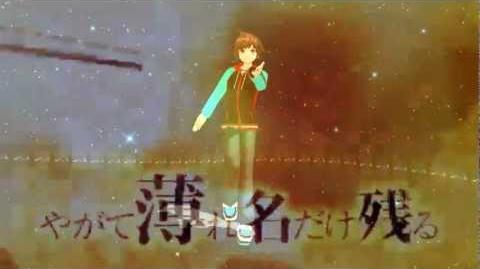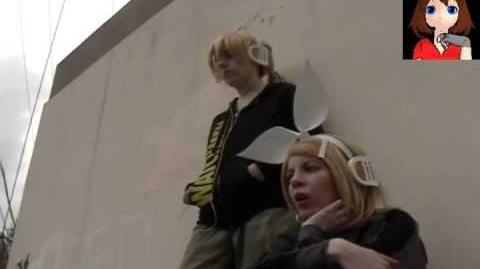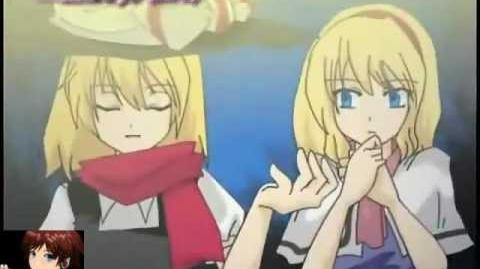 Usage Clause
You can use DarkGio/Aura to sing the song you like to but if it´s legal in your country.
Don´t make them sing bad words or another type of vulgar language
Don´t make a pitchblend to make your UTAU. thats plagiarism and the most important
Don´t redistribute the VoiceBank
Ad blocker interference detected!
Wikia is a free-to-use site that makes money from advertising. We have a modified experience for viewers using ad blockers

Wikia is not accessible if you've made further modifications. Remove the custom ad blocker rule(s) and the page will load as expected.