Egaki Kaze




えがき 風 / เอกาคิ คาเสะ

NAME INTERPRETATION:
This name appears to have no particular meaning
TYPE: Furloid
MODEL: None
GENDER
Female
VOICE RANGE
C4~B5
RELATED
CHARACTERS:
AGE
15
GENRE
Not defined
HOMEPAGE
https://www.facebook.com/TheWindTiger
WEIGHT
55
CHARACTER ITEM
Belt
CREATOR
Tar
HEIGHT
160
VOICE SOURCE
Egaki Kaze's provider is unknown
PICTURE LINK LIST
http://www.pixiv.net/member.php?id=13023359
BIRTHDAY
June 22, 1999
LIKES
Calamari, games, bed, Rabbits, a man who has tan skin and muscle.
MEDIA LIST
https://soundcloud.com/egaki-kaze
RELEASE DATE
March 12, 2015
DISLIKES
Cockroaches
SIGNATURE SONG
Unknown
ADDITIONAL INFO: She is friendly. She is good at fighting so if somebody tricks her, make her annoy, or make her mad, she'll beat them up!
Voicebank
:D This her first VB
CV list :
- Egaki VoiceBank V.Prototype (It's not complete yet and have a lot of missing voice)
- Egaki VoiceBank V.2 Finally finished
-Egaki VoiceBank V.3 : coming soon :D
Gender blender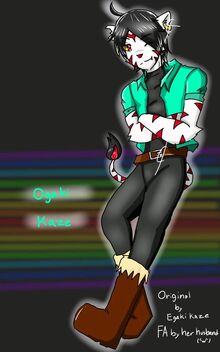 Picture by : Daisuke Empetsu
Name : Ogaki Kaze / おがき 風 / โอกาคิ คาเสะ
Just use Egaki VoiceBank V.2 at "voice range C3~B4" & "Flags g+20"  :D
Egaki's Reference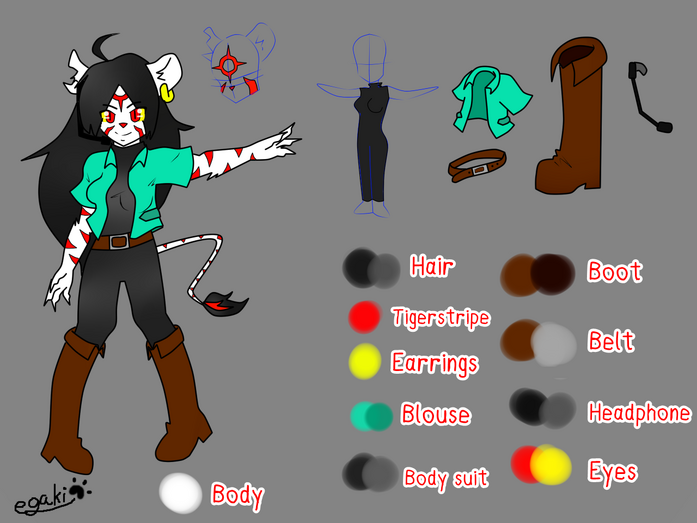 Ad blocker interference detected!
Wikia is a free-to-use site that makes money from advertising. We have a modified experience for viewers using ad blockers

Wikia is not accessible if you've made further modifications. Remove the custom ad blocker rule(s) and the page will load as expected.