Description
Ticiane Miyakawa Yoshiyuki (Japanese: 手是輪ね 宮川由之 - Tezewane Miyagawa Yoshiyukuu) Family: Victor Miyakawa Yoshiyuki ( Brother ) SIGNATURE SONG : Doraemon no Uta Gender: Female Homepage: None
Voice Range: F#3~A5 Age: 9 Years Old Weight: 29,6 Kg Height: 1,36 Cm Birthday: May 04, 2004 (His creator used his own birthday) LIKES: Loves Monster High, Music, Ice Cream, English Musics, Doraemon TV Series, Skate DISLIKES: Football,' Math, Okra, Funk ( Music From Brazil )' RELEASE DATE: 03/10/2013 Character Item: Pearphone for play games and call.
PERSONALITY: She is the type of person who does not stay still in one place, live walking, playing and getting in trouble and always called Victor, his brother, to help her. Takes very low grades in Math but takes marks in Portuguese and English. Uses all the time to listen to your Peraphone "Fukkireta", but also hear "World Is Mine", "Ievan Polkka" and "Kokoro no Fanfare" your favorite music, Ticiane and Victor are always fighting and swearing by something, are the family Miyakawa Yoshiyuki, what can be expected of them?
TECHNICAL INFORMATION
Ticiane Miyakawa Yoshiyuki V. 1.0 File Archive: Ticiane Miyakawa Yoshiyuki Ver. 1.0.zip ARCHIVE FILESIZE: 22,6 MB TOTAL UNCOMPRESSED SIZE: 25,6 MB PHONEME ENCODING : Romaji, ひらがな FRQ FILE PRESENCE : Yes AVERAGE FREQUENCY : 299.0 Hz ( D4 ) LANGUAGES SUPPORTED: Japanese, Portuguese OTO.INI PRESENCE : Yes TUNED OTO.INI : Yes VOICEBANK AUTHOR : Ticiane Vocaloid TECHNICAL DIRECTOR : Victor Vocaloid RECORDING SOFTWARE USED: WavePad Pro DOWNLOAD: http://www.4shared.com/zip/FzIZCsES/Ticiane_Miyakawa_Yoshiyuki_Ver.html
Concept Art:
Act 1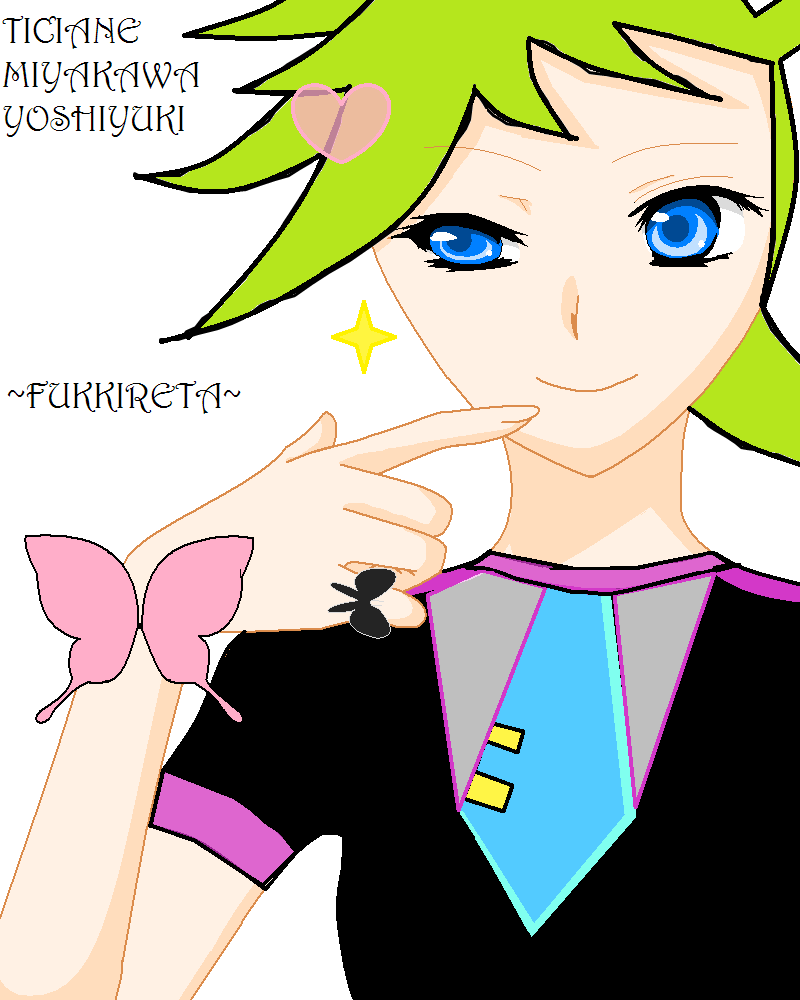 First Art: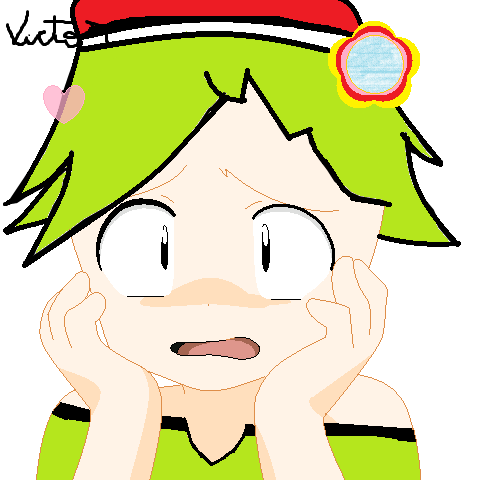 PONPONPON: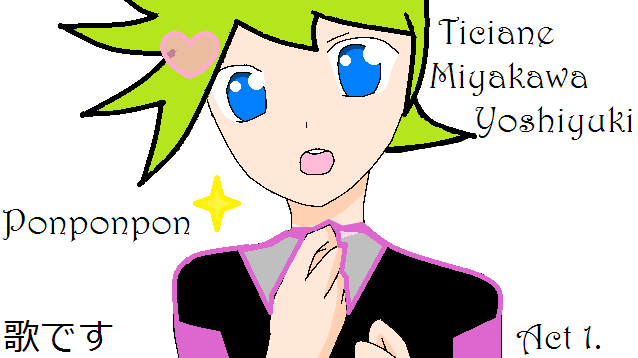 File history
Click on a date/time to view the file as it appeared at that time.
Metadata
Ad blocker interference detected!
Wikia is a free-to-use site that makes money from advertising. We have a modified experience for viewers using ad blockers

Wikia is not accessible if you've made further modifications. Remove the custom ad blocker rule(s) and the page will load as expected.