Genzai Fuantei

==(Japanese:

現在不安定です

)==

ALIAS: Genzai - (American First Name)
NAME INTERPRETATION:
Japanese for "Currently Unstable"
TYPE: Doodle-utaloid
MODEL: N/A
GENDER
Male
VOICE RANGE
G2-F4
RELATED CHARACTERS

None

AGE
14
GENRE
Rock/Pop
HOMEPAGE
NONE
WEIGHT
260-ish lbs
CHARACTER ITEM
Chocolate Milk
CREATOR
Doodle Box's YouTube
HEIGHT
5'10"
VOICE SOURCE
Doodle Box
PICTURE LINK LIST
Official Artwork
BIRTHDAY
Not Listed
LIKES
Chocolate milk, bears, low notes, avacados.
MEDIA LIST
None
RELEASE DATE
July 22, 2017
DISLIKES
Ranting, drama, high notes.
SIGNATURE SONG
Meltdown

PERSONALITY: Extreme introvert, who doesn't like to be in social situations.


Seems disinterested in many situations, but if he want to do something, he will.
Supplemental Information
Hair color: Black and White
Headgear: None
Eye color: Lavender
Earphones: N/A
Dress/Outfit: Blue T-Shirt, Tan Cargo Shorts
Nationality/Race: American / Panda (Anthro)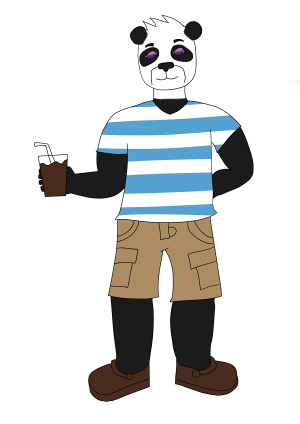 Voicebank Configurations
V1 This one is his first VB, which isn't recommended to be downloaded.
Genzai Fuantei NORMAL This voicebank is actually two! One with Romaji and one with Hirigana, (they're both the same voicebank but with different OTOs and encoding.)
Usage Clause
Please credit the creator.
Please DO NOT edit Genzai's voice.
Please DO NOT edit this page. Only the creator (Doodle Box) should edit this page.
Ad blocker interference detected!
Wikia is a free-to-use site that makes money from advertising. We have a modified experience for viewers using ad blockers

Wikia is not accessible if you've made further modifications. Remove the custom ad blocker rule(s) and the page will load as expected.