Ad blocker interference detected!
Wikia is a free-to-use site that makes money from advertising. We have a modified experience for viewers using ad blockers

Wikia is not accessible if you've made further modifications. Remove the custom ad blocker rule(s) and the page will load as expected.
Hayate Yukarinetsuki

(Japanese: 紫音月疾風- ゆかりねつき はやて - Yukarinetsuki Hayate)
TYPE: UTAU MODEL:N/A

GENDER

Male

VOICE RANGE

D2~C5

RELATED CHARACTERS

AGE

100+

GENRE

Pop, Rock, Folk

HOMEPAGE

Coming soon

WEIGHT

UNKOWN

CHARACTER ITEM

Yin Yang,Spade,Prayer Beads

CREATOR

HEIGHT

178cm

VOICE SOURCE

Chashu Neko

PICTURE LINK LIST

[[1]]

BIRTHDAY

Nov.24,1931

LIKES

Rice,tea,fluffy animals

MEDIA LIST

RELEASE DATE

Feb 02, 2014

DISLIKES

Humanity,hypocrites,

people who can't hold their chopsticks properly

SIGNATURE SONG

NONE at the moment

PERSONALITY: Kuudere, milicious, quiet
Hair color: black
Eye color: Lavender Violet
Earphones: none
Dress/Outfit: Refer to concept art
Character Twitter bot: https://twitter.com/UTAUHayate_BOT

Nationality/Race: Chinese+1/3Japanese
Voice Configuration
Current Voicebanks

Covers (latest to oldest)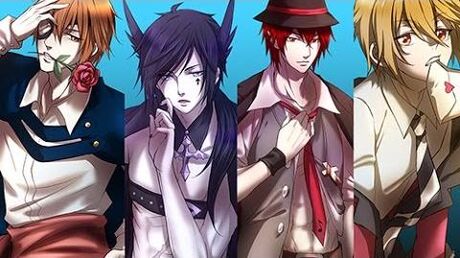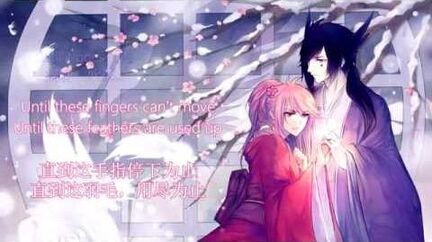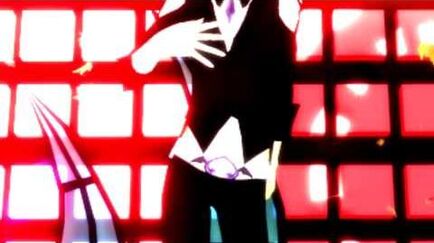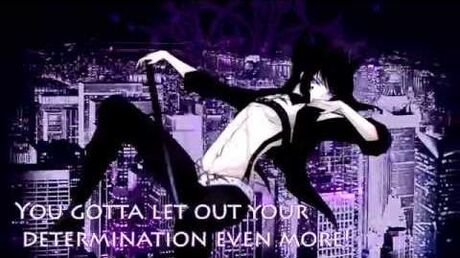 WIP (Work in Progresses)/Future Voicebanks
Low Pitch VCV+CV
English CVVC
Chinese
Trivia
Real Facts as an UTAU Creation
Same as Lucius Seine, Hayate was also created as a manga character for this series: The Martyr's Rebellion 
Hayate and Lucius are official pairs (rival,enemy,couple, duet, etc)
His stripper outfit for his UTAU form is only made for MMD dance purposes.................
Facts as a Character
Meant for the purpose of roleplay and for fun, also for hymn song singing experiment.
Extremely Asian. 

Strong believer in Confucious and traditional ideologies.

Likes rice and has extremely high taste for tea and liquor. Hates western food/ culture.
Doesn't like troublesome things and avoids people very often.
Highly self-contained. Hates showing off or been showed off. 
mannered, calm, respectful, but can be sarcastic at times 
Hayate maybe Kuudere and emotionless, but in certain situations he can act very kind, easy going and social for the sake of his ambitions.

Extremely kind to animals because he believes that they deserve much more respect in comparison to the hideous human beings.

Digs into traditional ancient Chinese philosophies, poetry, literature, and s

criptures. 

Plots a lot of things in his head very often.
Main profession is a Taoist, often practices martial arts and dark sorcery(only practical in Manga not very practical in UTAU..)
The only person he struggles to deal with is Lucius, and for some reason Lucius seems to be a big trouble for him...this will be revealed more in the Manga for its too complex to explain...
Usage Clause
General
Do not claim my UTAULOID as your own.
Do not impersonate the creator.
Do not use my UTAULOID for anything illegal or offensive to others.
I will not hold responsibility if incidents occur.
Voicebank & Songs
You do not need permission to use the voicebanks.
Please put the name of the UTAULOID if he/she is used in any of your works.
Do not use my UTAULOID for commercial purposes unless you have obtained permission from me.
Do not redistrubute the voicebanks.
Do not redistribute a modified version of any of these UTAULOID's voicebanks.
Do not use the voicebank(s) as a Pitchloid.
Do not use the samples in the voicebanks for another UTAULOID's voicebank.
YOU MAY modify the oto.ini, but do not publicly distribute a modified oto.ini of the voicebank(s) without my permission.
Roleplay
You must ask for permission before roleplaying as the character.
Please avoid roleplaying out of character.
Fanfiction/Games/Manga/Comics/Fan Art
You may use the character without permission from the creator.
You do not have to follow the given personality.

This article is written and certified true and correct by the author of the character. The details seen here may be subject to change without prior notice.