Ad blocker interference detected!
Wikia is a free-to-use site that makes money from advertising. We have a modified experience for viewers using ad blockers

Wikia is not accessible if you've made further modifications. Remove the custom ad blocker rule(s) and the page will load as expected.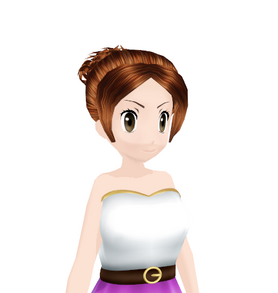 Hazuki Ai

Gender

Female

Age

15

Height

5 Feet

Weight

115 Pounds

Birthday

July 5th

Release Date

January 1st, 2015

Creator

Karla DiNicolantonio

Voice Bank Recorder

Karla DiNicolantonio
Info

Character Description-

Brown, Curly hair put in a bun. Wears cute outfits. Dosen't regularly put on makeup, but when she does, it's very little.

Favorite Color-

Aquamarine

Personality-

Caring, Fancy, Humorous, Confident, Kind and Imaginative.

Related Utau-

Omigi Ai

Relation to Utau-

Significant Others

Character Item-

Lily

Nationality-

American
Permission

Create Songs with Hazuki-

As of now, no soundbank will be released- Sorry!

Hazuki Model-

Hazuki's Model will not be available for download- but may be in the future

Fanloids of Hazuki-

Anything related to Hazuki Ai without direct permission from the Creator will be flagged!