Ad blocker interference detected!
Wikia is a free-to-use site that makes money from advertising. We have a modified experience for viewers using ad blockers

Wikia is not accessible if you've made further modifications. Remove the custom ad blocker rule(s) and the page will load as expected.
HIBIloid (cancelled project)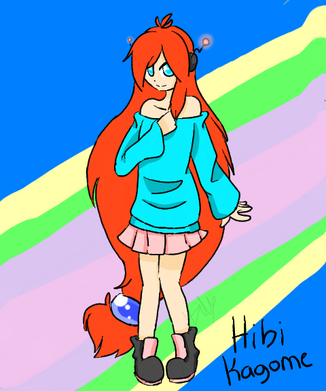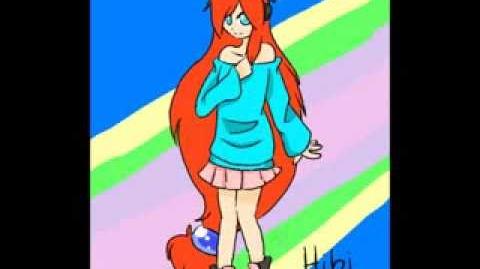 日々 カゴメ

First name : Hibi 
Last name : Kagome
type: KITTEHloid
Model: NYA-01 (on her left arm} age : 14-19 years old
gender: female
hair color: Red-Orange
eye color: Light Blue-green
height: 5`1 weight: 94 lbs Range: C5- C3
Voice supplier: Hibikitty
contact info: 
http://hibikitty.deviantart.com/
character item: brown teddy bear named Garret
Likes: candy, sweets, nice people, video games, drawing, singing.
dislikes: spicy food, raw fish, turkeys, horror films, Campers in Call of Duty
voicebanks
Currenly in the demo stage but you can download it below (any feedback helps)
Hibiloid DEMO- [NO LONGER AVALABLE]
-only encoded in romaji
- 165 samples