Michi Hiretsuna Nitten/Snooty-san




(Japanese: ヒレツナミチ・ニッテン)

NAME INTERPRETATION:
道(Michi: road)

日展(Nitten: Fine Arts Exhibition)

卑劣な(Hiretsuna: Sneaky)

TYPE: SPONGEloid
MODEL: None
GENDER
Female
VOICE RANGE
F3~C5
RELATED
CHARACTERS:
AGE
14
GENRE
All
HOMEPAGE
Unknown
WEIGHT
Unknown
CHARACTER ITEM
Perfume
CREATOR
SquarePants-G
HEIGHT
5'0
VOICE SOURCE
SquarePants-G
PICTURE LINK LIST
Not available
BIRTHDAY
October 8, 2002
LIKES
Perfume, Makeover, Reading magazine, Sleepover, Sexy men, Tea party, Doing her nails and Fashion dresses
MEDIA LIST
Not available
RELEASE DATE
October 9, 2016
DISLIKES
Getting Dirty, Spider, Ghost pepper, Blood, Gore, Scary stuff, Getting wet and Getting sick
SIGNATURE SONG
I=Fantasy
ADDITIONAL INFO: Snooty is very nice and cute, But at times she may be flirting, some may refer to her as a princess because she so girly, but that's the way she like it.
Voicebank Download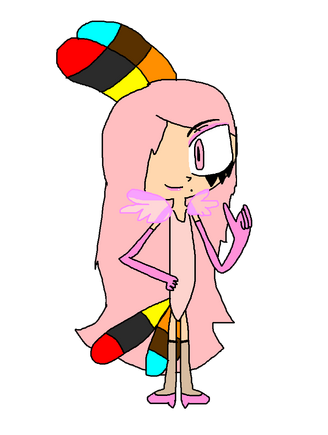 http://www.mediafire.com/file/tjczvjh5azbw1e0/Michi+Nitten+SNOOTY.zip
Galley 
Usage Clause
Please credit the creator.
Please DO NOT edited Snooty's voice.
You MUST ask for permission to roleplay Snooty.
Please DO NOT edited this page. Only StudioBob KillerPants can edited this page.
Ad blocker interference detected!
Wikia is a free-to-use site that makes money from advertising. We have a modified experience for viewers using ad blockers

Wikia is not accessible if you've made further modifications. Remove the custom ad blocker rule(s) and the page will load as expected.