Iyo




イヨ

NAME INTERPRETATION:
~( =w=)
TYPE: N/A
MODEL: N/A
GENDER
Male
VOICE RANGE
G#2~C5
RELATED
CHARACTERS:
AGE
18
GENRE
ANY
HOMEPAGE
none
WEIGHT
60
CHARACTER ITEM
Book
CREATOR
I-Rinku(NG)
HEIGHT
175
VOICE SOURCE
I-Rinku(NG) ~~Creator~~
PICTURE LINK LIST
none
BIRTHDAY
20 February
LIKES
WipCream , Caramel , Ice-cream
MEDIA LIST
clyp Channel
RELEASE DATE
27 May
DISLIKES
Bugs , Reptiles
SIGNATURE SONG
シャルル cover
ADDITIONAL INFO: =w=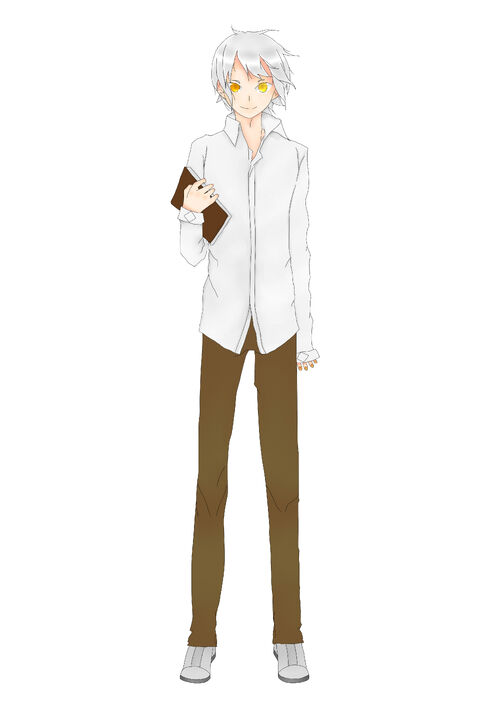 Identity
Hair color: Write
Eyes color: Orange and Yellow
Nationality : Thailand
Usage condition
Flags : g+3F0Y0
Recomended flags : g+3F0Y0H15h25
Voicebanks
CV JP - DL|MEGA「Hiragana / Romanji」
In this voicebanks have 3 types of voices: 1.Normal - Normally voice
2.Soft - Just like Whisper, add S after words.
3.High - Higher Normal, set pitch of voice is Higher than A3 or add ↑ after words.
VCV JP - DL|MEGA「Hiragana / Romanji」
It's first Voicebanks in VCV
VCV JP2nd - DL|MEGA「Hiragana」
Remake VCV again, Voice is Better than VCV JP
Ad blocker interference detected!
Wikia is a free-to-use site that makes money from advertising. We have a modified experience for viewers using ad blockers

Wikia is not accessible if you've made further modifications. Remove the custom ad blocker rule(s) and the page will load as expected.