Junko Mei


     (Japanese: 純子 - メイ - Junko Mei)                                  
English, Mei Junko
Japanese, Junko Mei
純子 (Pure child)
メイ (...)
TYPE: UTAUloid
MODEL:
GENDER
Female
VOICE RANGE
Unknown
RELATED CHARACTERS
AGE
16
GENRE
Classic, Soft
HOMEPAGE
Ryu Drakita
WEIGHT
 136 lbs (62 kg)
CHARACTER ITEM
Milk
CREATOR
HEIGHT / MEASUREMENTS

5,4 ft

(167 cm)

VOICE SOURCE
ichibantheleader
PICTURE LINK LIST
DEVIANTART
BIRTHDAY
December 23, 1997
LIKES
beautiful and pretty things, art, elegant dresses, books
MEDIA LIST
NICO NICO DOUGA, YOUTUBE
RELEASE DATE
September 9, 2013
DISLIKES
pushy people, bad weather, scary stories
SIGNATURE SONG
Starduster

PERSONALITY: she is a nice girl, pretty much normal.  but she has a great heart and always helping when she can. ''she doesn't panic so easily, and are kind to everyone, and never bears a grudge to anyone.

Though when she is kind hearted, she's rather sensitive, and can easely misunderstand things.
Character Design
Hair color: Brown
Eye color: Summer Green
Earphones: Headphones with microphone that hides in her hair
Dress: a simple sweater with hood on and split in 2 at the end on the back, a blue top, fluffy skirt and fancy boots.
Nationality/Race: Norwegian
Voice Configuration
Character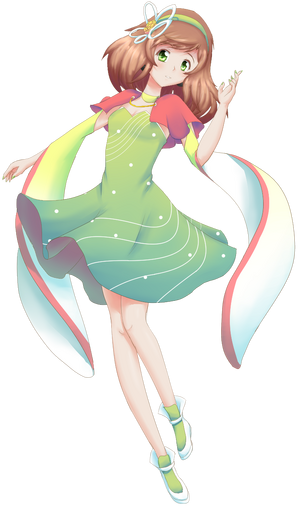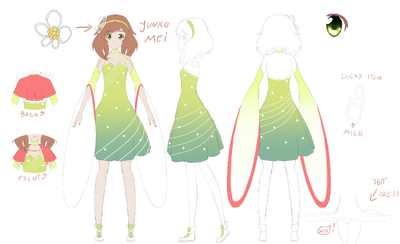 Ad blocker interference detected!
Wikia is a free-to-use site that makes money from advertising. We have a modified experience for viewers using ad blockers

Wikia is not accessible if you've made further modifications. Remove the custom ad blocker rule(s) and the page will load as expected.