UEWOko




UEWO코 UEWOこ

NAME INTERPRETATION:
UEWOko - UEWOko's Child

UEWOko = yu - woah - ko

TYPE: ARIENloid
MODEL: UEWO
GENDER
Male
VOICE RANGE
G#3-D5
RELATED
CHARACTERS:
AGE
15 - 20
GENRE
Techno / Pop / Rock
HOMEPAGE
HOMEPAGE
WEIGHT
122 lbs
CHARACTER ITEM
Mushroom
CREATOR
uewouewo
HEIGHT
5'2
VOICE SOURCE
uewouewo
PICTURE LINK LIST
CONCEPT ART
BIRTHDAY
May 5th, 1950
LIKES
fashion, internet
MEDIA LIST
DEVIANTART
RELEASE DATE
October 6th, 2016
DISLIKES
perfect people / being called old
SIGNATURE SONG
SOON (?)
ADDITIONAL INFO: Can be described as a materialistic and shy person.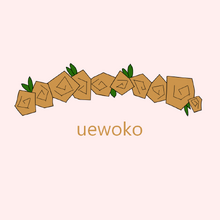 Flags:
B25g-5Y65F1 (quot voicebank)
Resampler:
freesamp14 / moresampler (quot voicebank)
Character:
CLOTHING: Wears a brown sweater with a black skirt. The sweater has a dark brown bow with pastel buttons.
ACCESSORIES: Wears a white surgeon mask and a brown flower crown.
HAIRSTYLE: Brown, poofy hair.
Direct DL: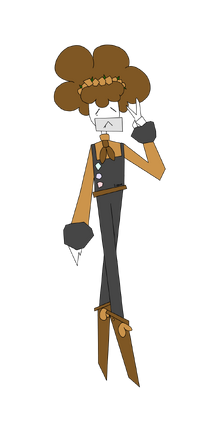 Nationality/Race:
Requirements:
R-18 Content Allowed? Permission Required.
Commercial Use of Voicebank Allowed? Permission Required.
Commercial Use of Character Allowed? Permission Required.
Do these terms apply to derivative characters/voices? Forbidden.
Extra Rules:
Fetish art is forbidden.
Recolors of UEWOko are forbidden.
You can change the oto.ini from errors/glitches, but don't redistribute without permission.
Mild sexual content is allowed.