Kaisha Fukushima


(Japanese: Fukushima Kaisha)

NAME INTERPRETATION:
(Fukushima) - A City in Japan
(Kaisha)- Coroaration in English
TYPE: Tsundere and YandereLOID
MODEL: K-F 124
GENDER
Female 
VOICE RANGE
A9-C3
RELATED CHARACTERS

Kida Fukushima ( Older Brother, likes to annoy ),

Miku Hatsune ( Hates her and has a desire to kill)

Tei Sukone (wants to kill Miku before Tei does),

Kayla Shiihito (Friend),

(Hates her because she is sometimes with Len)

Len Kagamine( Obsessive Crush and a Big Fan)

AGE
15
GENRE
Pop Music and HipHop
HOMEPAGE
UTAU Wiki
WEIGHT
150 lbs ( 42kg)
CHARACTER ITEM
Hot Cocoa
CREATOR
Kayla Rhinehart
HEIGHT / MEASUREMENTS
5'2 (170cm)
VOICE SOURCE
Kayla Rhinehart
PICTURE LINK LIST
UTAU Wiki
BIRTHDAY
May 15, 1999
LIKES
Len, Roses, Ramen Noddles, loves being outside alot and in the night time
MEDIA LIST
Coming Soon
RELEASE DATE
Coming Soon
DISLIKES
Miku Hatsune, Tei Sukone, Rin Kagamine
SIGNATURE SONG
Coming Soon

PERSONALITY: A girl who appers to be a bit Tsundere and Yandere, she loves Len and his songs and also likes him. More over than that she hates Tei sukone because she obviously wants to kill Miku Hatsune. She can be loveable at times, when she is calm and peacful. She loves her older brother Kida Fukushima but also annoys him when ever she wants. She hates Miku Hatsune, because she wants to be the superstar of the Vocaloids and Utauloids like Tei does.
Supplemental Information
Hair color: Brown
Headgear: None.
Eye color: Light Blue
Earphones: None
Dress: A pink jacket, with a red and white dress with pink and red shoes, sometime with boots as well
Nationality/Race: Japanese
Voice Configuration
Kaisha Fukusima has a japanese voicebank only in Romanji or in Kana
Trivia
Kaisha and Kida both resemble Kiba from Naruto
Its noted that Kaisha and Kida love meat
Kaisha also is deprived from Tei Sukone and Neru Akita
She some time wears her hair in 2 Chinese buns,her hairstyle resembles TenTen from Naruto
She and Kida both has red fang like tattos on their cheeks like Kiba does
They sometimes call her Kisha by mistake but she doesn't mind if you call her either
Kaisha is a year older than Len

Some details are based on existing information and usage experience. The details seen here may be subject to change without prior notice.

Gallery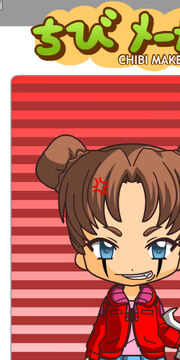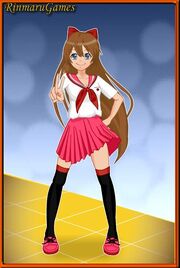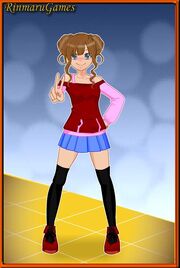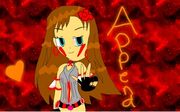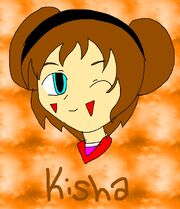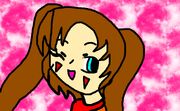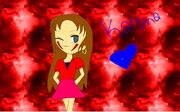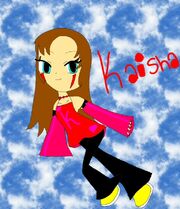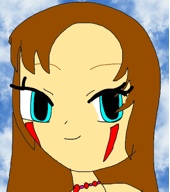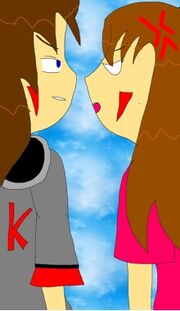 Ad blocker interference detected!
Wikia is a free-to-use site that makes money from advertising. We have a modified experience for viewers using ad blockers

Wikia is not accessible if you've made further modifications. Remove the custom ad blocker rule(s) and the page will load as expected.