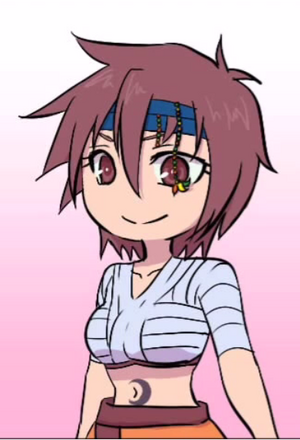 KANOKO SHUGA
(Japanese: 朱賀かのこ- Kanoko Shuga)
Kanoko Shuga's Voicebank sounds natural and her voice is often used for traditional music.
some Song examples:

in a parody video called "I had Nagone-Mako spe... 10" it gets mentioned she would be a huge Fan of the Vocaloid MEIKO.
This article is incomplete. Please add more stuff to it. DL=[http://www1.axfc.net/uploader/Al/so/56202.zip&key=kanoko
Ad blocker interference detected!
Wikia is a free-to-use site that makes money from advertising. We have a modified experience for viewers using ad blockers

Wikia is not accessible if you've made further modifications. Remove the custom ad blocker rule(s) and the page will load as expected.