KANONE ZEITO

(Japanese:  かのねぜいと Kanone Zeito)

NAME INTERPRETATION: 

かのね(Kanone - In German, kanone means cannon. In this cause, with ne, it makes cannon sound.

ぜいと(Zeito - Nearly Gold.

TYPE: UTAUloid, SHIPloid

MODEL: 06 - He is the 5th SHIPloid.

GENDER

Male

VOICE RANGE
C#3`G4
RELATED CHARACTERS

Kanone Zeita (Sister/Fellow SHIPloid)

Utano Akita (Friend)

Ritsu Namine (Admires)

Ken Shippai (Friend/Fellow SHIPloid)

Haruka Shippai (Friend/Fellow SHIPloid)

Maikeru Hokori (Friend?/Fellow SHIPloid)

Ochiru Shizun (Best Friend/Fellow SHIPloid)

AGE
17
GENRE
Renard/Kitsune/RQ
HOMEPAGE
NONE
WEIGHT
120 lbs (40 kg)
CHARACTER ITEM
Samsung Galaxy Phone
CREATOR
Lasaillax (Now belongs to MikuMikuCheetah)
HEIGHT / MEASUREMENTS
5'8" feet (175 cm)
VOICE SOURCE

Ceveltxenil

PICTURE LINK LIST
DeviantART
BIRTHDAY
December 1, 1993
LIKES
Video Games, Roleplaying, TV, Icecream, Food
MEDIA LIST
YouTube
RELEASE DATE
December 1, 2013
DISLIKES
Being mean to others, Racism, Being Loud, Being Alone
SIGNATURE SONG
One Room, All That Jazz

PERSONALITY: Zeito is a nice kind person. He would be a good friend. Zeito likes music and likes to party with his friends. He likes to read manga and watch Anime and to the openings. Zeito likes to eat icecream and always helps his friends. 
Supplemental Information
Hair color: Blue
Eye color: Blue 
Earphones: None
Dress/Outfit: Light blue hoodie/Black jeans
Nationality/Race: German (Sings in Japanese)
Voice Configuration
Zeito is a Windows-Based UTAU. His voicebank is Japanese CV with extra English recordings. His voicebank can be downloaded 
here.
 Other voicebanks for Zeito will be available in the future.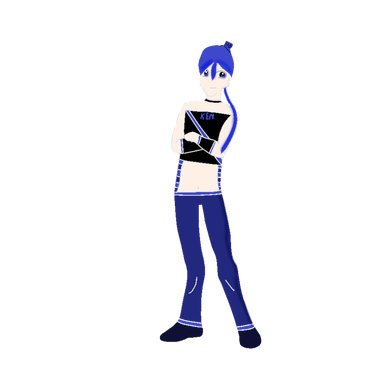 Usage Clause
All content in this page is maintained and verified by Zeito's voicer and creator. All edits to this page should be done with care. The details seen here may be subject to change without prior notice.
Ad blocker interference detected!
Wikia is a free-to-use site that makes money from advertising. We have a modified experience for viewers using ad blockers

Wikia is not accessible if you've made further modifications. Remove the custom ad blocker rule(s) and the page will load as expected.