Karakuta Yoshine

(Japanese: 良音 カラクタ – Yoshine Karakuta)

NAME INTERPRETATION: 良音 (Yoshine; Good sound)  カラクタ (Karakuta; Character)

TYPE: GPUCSC-loid
MODEL: DsU-01 - (Means Dafa's First Utau)

GENDER
Female
VOICE RANGE
G3~A5
RELATED CHARACTERS
(Please see character relation below!)
AGE

14 (mental 6.5 y.o)

GENRE
 Pop & Rock
HOMEPAGE

Karakuta yoshine Official blog

WEIGHT
36 kg
CHARACTER ITEM
Colorfull candy
CREATOR

Snowpea123

HEIGHT / MEASUREMENTS
154 cm
VOICE SOURCE
PICTURE LINK LIST
deviantART
BIRTHDAY

May,29,2000

(by age)

LIKES
Sweet Foods, alone, dolls

, Rainbow facts, playing and singing

MEDIA LIST
Youtube,
RELEASE DATE
March 21, 2013
DISLIKES
Cockroach, Long of not song, Bad thinks
SIGNATURE SONG
Soundcloud & Soundcloud

PERSONALITY: Karakuta is a very childish and lovely girl. She easy to adore anything. Some people don't like her child-like personality because she can be very annoying and noisy. She like a lone, but she not forever alone. She have Big brother and big sister Candy are her meal everyday and has a lot of candy. so that she becomes less nutrients. T^T
Character Design
Hair color:  Green Hair with

Eye color: Green
Upper: White shirt with pink collar.

Bottom: Light yellow pants with colorfull ribbon.

Earphones: Colorfull likes Candy

Nationality: Japanesse - Indonesia

Fav Quote : "Masutah, Where is my Candy?"
Character Design Full Body
Sorry i'am Bad in English
you can see it, right?
Character Relation
Facts
 *She is undernourished ;_;
She is my First Utau
Everything looks cute and nice for her. Always positive thinking
She loves sweet foods very much
She didn't realize that she is 13 already.
Her voice is NOT FROM PITCHING
Voice Configuration
Karakuta Romanji (Not Recomended) flag with Y0H0L10T80W11K75B34BRE20g-3(good flag) or B34g-3 (poor flag)
Karakuta ACT 1.5 (support romanji + hiragana): if you find some bad oto.ini, you can fix it
---
Append Adult : Uncompleted (gomen)
Append Sweet : Karakuta SWEET

Append Light : in Progress.....
Append Soft : Uncompleted
Append VIVID : Uncompleted
Append Bitter : Karakluta Dark (must have TIPS.exe or bkh01.exe)
---
Karakuta VCV~Uncompleted
Karakuta English~Uncompleted
Genderband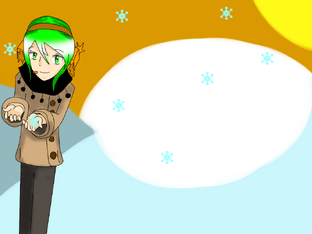 Karakuto Yoshine :
Weight: 41 kg
Height: 159 cm
Age: 13 y.o
'Flag: ' Y0H0L10T80W11K75B34BRE20g+20(good flag) or B34g+20 (poor flag)
Birthday: same with karakuta
Like: singing, eating a lot of candy, playi
ng games
'Dislike: T'alking about him that he is like a Female
MMD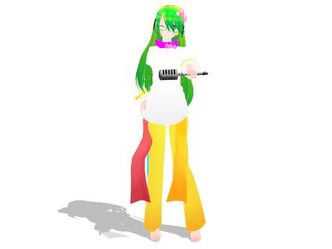 Description:
Model: TDA
Created by AceYoen on DeviantArt
Download: here (recomended MMD v8.0.3)
Usage Clause
1. Do not claim ownership of this character and her voicebank.
2. Do not create songs in any way that include any slander, racism, or anything that infringes the rights of a person or group of people.
3. Do not violate any rights or copyright policies using this character.
4. Please DO NOT steal her voicebank.
5. Not for sale.
6. don't make karakuta for TALKLOID (if you're a begginer, karakuta is for professional Utau user *it's mean is Me XD #LOL)

This article is written and certified true and correct by the author of the character. The details seen here may be subject to change without prior notice.
Ad blocker interference detected!
Wikia is a free-to-use site that makes money from advertising. We have a modified experience for viewers using ad blockers

Wikia is not accessible if you've made further modifications. Remove the custom ad blocker rule(s) and the page will load as expected.