Karin Kira




きら かりん

NAME INTERPRETATION:
Karin = Pure, Kira = Dark
TYPE: UTAUloid
MODEL: PTH-01
GENDER
Girl
VOICE RANGE
A#3 ~ G#5 (VCV)
RELATED
CHARACTERS:
AGE
84
GENRE
Jazz, Rock (Can't sing too fast)
HOMEPAGE
http://poundtoundhound.wix.com/karin
WEIGHT
14kg
CHARACTER ITEM
Alarm Clock
CREATOR
Poundtoundhound
HEIGHT
174cm
VOICE SOURCE
Moa Olsson (PoundToundHound)
PICTURE LINK LIST
Not available
BIRTHDAY
Jan 6, 1931
LIKES
Hugs & Humans
MEDIA LIST
Not available
RELEASE DATE
Mar 14, 2015
DISLIKES
Her own kind & Crowds
SIGNATURE SONG
Unknown
ADDITIONAL INFO: An alien girl who has always been interested in human life since she was a little girl. More than her own, hateful kind. She is really nice and adventureous, but she is also quite crazy and have a bad sense of humor.
Supplemental Information
Hair color: Light Hazel.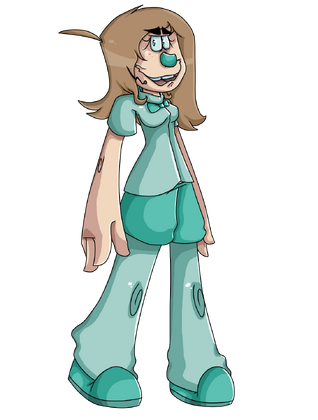 Headgear: None.
Eye color: Purple-Turquoise.
Headphones: Earphones.
Dress: All turquoise, a tie and a turtleneck, a short armed jacket. Some shorts and pants along with some boots.
Nationality/Race: Alien, she is disguised to look like a european human.
Favorite Phrase: Kmatri (Ku-ma-tu-ri) it means power in her galaxys language.
Voicebanks
Alien VCV (NOT OUT)
Alien CV (NOT OUT)
Crying VCV (NOT OUT)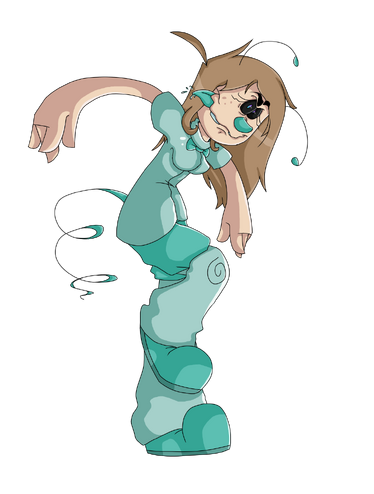 Official Website
http://poundtoundhound.wix.com/karin
(Voice exemples exist on the site.)