Katsuki Tomita
Japanese: とみた - かつき - Tomita Katsuki
NAME INTERPRETATION:
かつき (Katsuki; Win season)
とみた (Tomita; Wealthy rice field)
TYPE: NERDloid
MODEL: Unknown
GENDER
Female

VOICE

RANGE

Unknown

RELATED

CHARACTERS

AGE
13
GENRE
Unknown
HOMEPAGE
WEIGHT
86.0 lbs

CHARACTER

ITEM

Sugarcane

CREATOR

HEIGHT /

MEASUREMENTS

VOICE

SOURCE

PICTURE

LINK LIST

BIRTHDAY
LIKES
MEDIA LIST
RELEASE DATE
DISLIKES

SIGNATURE

SONG
PERSONALITY: N/A
Supplemental Information
Hair color: Green/ Aqua-Green - semi-long, below ears.
Headgear: Catears, headset, fake glasses.
Hairdo: Below ear side bangs swept to her left side.
Eye color: Her left; light blue/ her right; navy blue.
Earphones: Her left; black with green 'x'/ her right; black with light blue 'x'.
Dress: Navy blue dress with blue spot above waist on her right and green on her left. Green 'x' connects collar and dress. Collar connects to sleeves with big green 'x's hanging at the end. Black gloves are under sleeves. Navy blue socks are held up by a tight green stripe at top. Light blue 'x's are located on her knees. Her right shoe has light blue 'x's on both sides, her left shoe has green 'x's on both sides.
Nationality/Race: Japanese/ Neko (Cat)
Catchphrase:
Favorite phrase: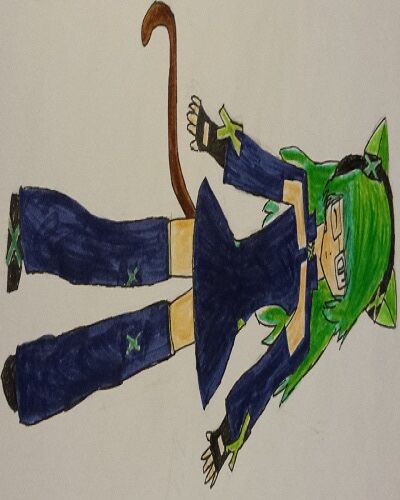 Ad blocker interference detected!
Wikia is a free-to-use site that makes money from advertising. We have a modified experience for viewers using ad blockers

Wikia is not accessible if you've made further modifications. Remove the custom ad blocker rule(s) and the page will load as expected.