Character Information
Name: (full name) Kazzie
Gender: Male

Age: 11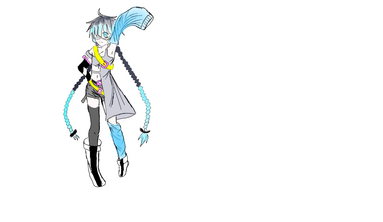 Release Date: July 26, 2013
D.O.B.:  December 3rd
Height: 4'11"
Weight: 91.lbs Race: Human
Nationality: Belarussian/Japanese
Languages: Russian, English, Japanese. (Only has Japanese voicebank so far)
Voice Range: D#3~G#4
Genre: Any
UTAUloid  type: Shouganai-loids
Model: NoneCreator: AcesBlitz
Voice Provider: AcesBlitz
Character Type: Tsundere/Shota
Likes: ice, popsicles, soccer, ExectLine, blades, anime, ice fishing, wolves, fur, straps, yuri, Aoki Lapis, when people are shorter than him, the color Lavender, ink pens, metal, VOCALOID
Dislikes: talking, singing, being short, being called Tsundere or shota, his fellow UTAU, TRAP Oji, SCREAM, people who treat him like a baby, hand-held pencil sharpeners, the color green, cute things, animals, perverts, pedophiles, eye patches, his master, when his master makes him sing "weird" songs
Personality: Cold, hostile, easily embarassed, easily angered, violent, bad tempered, impatient, embarrased by feelings, un-open. 
Related Characters: Kodomo Byouki (friend), TRAP Oji (enemy/fear), Jorudan Kamiru (Friend/enemy at times), ExectLine (Best friend/Big Brother figure), Kat Soma (friend/enemy at times), Shukitsu Shikachi (Friend/enemy), Shinai Hoshii (enemy), Furiri Resu (fellow UTAU), Thresh (Freind), Ryukazi076PETENSH
I (freind/enemy), SCREAM (Fear/Enemy), 96 69 (fellow UTAU)
Hair Color:  
Dark Silver with light blue edges. 
Hair Style: Long straight bangs with two twins braids that go down to the knees.  'Eye Color: (unpatched eye) Teal, (patched eye) LavenderSkin Colo'r: Pale
Voice Information
Currently in ACT 1. Romaji encoding with Hiragana aliases. 
Only sings in Japanese
ACT 1 Japanese VB DL: http://www.mediafire.com/download/6c01w1kzafm2023/Kazzie.zip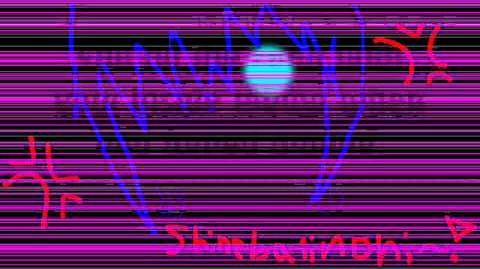 Ad blocker interference detected!
Wikia is a free-to-use site that makes money from advertising. We have a modified experience for viewers using ad blockers

Wikia is not accessible if you've made further modifications. Remove the custom ad blocker rule(s) and the page will load as expected.