Konane

(粉音)

NAME INTERPRETATION:
(Konane the stick figure)

TYPE: STICKLOIDS

MODEL: SL01

GENDER
???
VOICE RANGE
A3 ~ C5
RELATED CHARACTERS

Hatsue Yoshino Best Friend/Step Sister

'Promise R023 'Friend/Little Sister





Seimei Kurosaki Best Friend

Anta Shizuko Absolute Best Friend

Vikotoro Nazucki Boyfriend

Big Sister Figure. Very Good Friend

AGE
14
GENRE
Ballade
HOMEPAGE
Homepage
WEIGHT
96 Pounds
CHARACTER ITEM

Twig

CREATOR
Kona
HEIGHT
5'3
VOICE SOURCE
Konane
PICTURE LINK LIST
BIRTHDAY

September25

2009

LIKES

Flowers, Chocolate, SONiKA (vocaloid) Oliver (vocaloid)

MEDIA LIST
Only My Railgun PonPonPon
RELEASE DATE
2009
DISLIKES
Bees, Bugs, Leon (vocaloid)
SIGNATURE SONG
VOiCE
Persosnality: Ditsy, Clumsy, Shy, Silly, Funny
Supplemental Information

Edit
Nationality: Chinese
Ussage Cluase
1. Konane Sutikku can be used for money-making purposes. But must contact lucasjaylikesgaming
2. Konane Sutikku can be paired with anyone for song
4. Obey the UTAU rules - Konane Sutikku can sing any song that is not racially, sexually, or religiously offensive.
4a. Controversial songs (i.e. Wash My Blood) are perfectly OK.
Chinese 1.5 4-Pitch VCV (core) Winters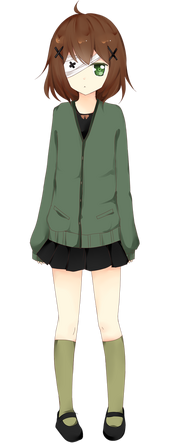 This article is written and certified true and correct by the author



Ad blocker interference detected!
Wikia is a free-to-use site that makes money from advertising. We have a modified experience for viewers using ad blockers

Wikia is not accessible if you've made further modifications. Remove the custom ad blocker rule(s) and the page will load as expected.