| | | |
| --- | --- | --- |
| |   | Kuota Akita |

ALIAS: None
NAME INTERPRETATION:
Quota
TYPE: TEAM SHIZUN
MODEL: none
GENDER
Female
VOICE RANGE


E3~B4

RELATED CHARACTERS

Friend and love interest

Begruding Friend

Begruding friend/ Love Rival

Male  Counterpart

AGE
23
GENRE

Any

HOMEPAGE

N/A

WEIGHT
135
CHARACTER ITEM
Mochi
CREATOR
Yoichi Masaki
HEIGHT / MEASUREMENTS
5'5" feet
Cup Size: B

VOICE SOURCE
Hale Hamasaki
PICTURE LINK LIST
DA
BIRTHDAY
April 13th, 1992
LIKES
Mochi, Po, Candy, Sweet things, Spicy Food
MEDIA LIST
Youtube
RELEASE DATE
July 26, 2014
DISLIKES
Trei, People who underestimate her, People like her, Carrots
SIGNATURE SONG

none

PERSONALITY: Kuota 
History
Kuota has lived a few houses down from Po her whole life. Her mom works as lawyer, so she never got to see her much, but she got whatever she wanted because of it. She had a pretty easy childhood. She had friends and got whatever she wanted... that is except for Po. You could say he was her first love and now she is to blind to see anybody else.
Relationships
Po. Kuota has had a crush on Po since childhood. She tries to hang out with his as much as possible and tends to hang all over him.
Sin-Ga: Kuota kinda likes Sin-Ga but finds her tenancies a bit annoying, and thinks that she is kinda scary. 
Trei:  She respects trei... though she would never tell anybody. She is jealous of the fact that trei was born very womanly, and hates the fact that she wishes to be cuter.
Poi: Kuota likes Poi and they hang out alot, but they have some things that they don't agree on.
Rei: Kuota is scared shitless of Rei and would NEVER go near him.
Sen-Da: Kuota like Sen-Da alot and tends to hang out with him when they others are busy. She wants him to stick up for himself more.
MMD
Here are Kuota's MMD Models.
Supplemental Information
Occupation: House Keeping
Hair color: White
Headgear: None.
Eye color: Pink
Earphones: none, his ears don't make wearing headphones easy
Skirt: Wears a dress
Underwear: white panties with a pink bunny on the front
Accessories: fancy ass boots
Nationality/Race: American

Voice Configuration
Kuota has a powerful voice. She does not like to be genderfactored too much.
Usage Clause
Usage Rule of Kuota
The rules below are for the character and the UTAU voicebank Kuota
Every rule applies to both the character and the UTAU voicebank Kuota
1. Authorization
Users shall be deemed to have read and agreed to the paragraphs and the articles below when using Kuota.
Do not use Kuota to violate laws and ordinances and/or promote actions which violate laws and ordinances.
Do not use Kuota in anyway that compromises her character
Do not use Kuota to slander and/or insult third person/party.
Do not impersonate the creator of Kuota
Do not sell the voicebank and/or the character Kuota commercially.
Make sure to write the name Kuota onto your work when using this voicebank and/or character.
2. Discharge
The creator(s) shall not hold any responsibility to incidents and losses when using the voicebank and/or the character Kuota
Use this voicebank and/or character at your own risk.
3. Prohibitions and Reminders
a) Political expression
Is not limited. However, the utilization which violates usage rule above is forbidden.
b) Religious expression
Religious expression which promotes a certain religious group is forbidden.
c) Sexual (NC-17) expression, grotesque and/or violent expression
Is not limited as long as a cautional statements and tags are written properly.
d) Posting onto PIAPRO
Do not post Kuota onto PIAPRO. (PIAPRO is for Vocaloids which are distributed by and the derivative characters approved by Crypton only.)
The author(s) does not hold any responsibility to incidents caused by violating this prohibition.
4. Modification and Redistribution of the Voicebank

No limitation is imposed on modifying the voicebank. (e.g. noise reduction and pitch manipulation)
No limitation is imposed on resetting parameters.
Redistribution of this voicebank is Fine as long as you notify Hale  first
Redistribution of the edited/modified voicebank is forbidden without permission
Kuota's Media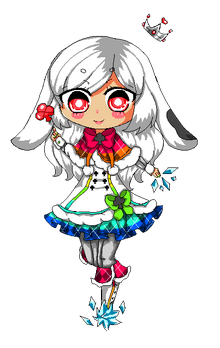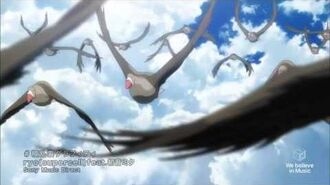 Ad blocker interference detected!
Wikia is a free-to-use site that makes money from advertising. We have a modified experience for viewers using ad blockers

Wikia is not accessible if you've made further modifications. Remove the custom ad blocker rule(s) and the page will load as expected.