Information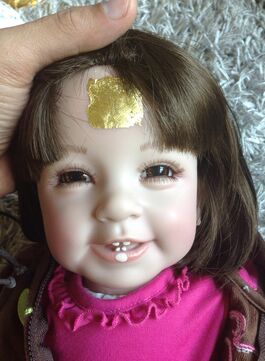 Name: LUKTHEP-loid / ไทย: ลูกเทพลอยด์ , ลูกเทพ , ลูกเมพ
Type: UTAUloid (I guess...)
Genre: -
Voice Range: C#4 - B5
Weight: ?
Height: ?
Age: ?
Gender: ?
Race: Alien D: (Nope , I mean supernatural doll.)
Birthday: ?
Release Date: 8 February 2016
Related Characters: [NOPE]
Character Item: Holy seal
Voicer: น้องลูกเมพ
Media , Home page: Sound Cloud , Youtube
Likes: To stay still
Dislikes: IDK
Personality
Stay still and people will pet(?) them. :D
Voicebanks
[19/2/2016] LUKTHEP-loid CV: Click!
Ad blocker interference detected!
Wikia is a free-to-use site that makes money from advertising. We have a modified experience for viewers using ad blockers

Wikia is not accessible if you've made further modifications. Remove the custom ad blocker rule(s) and the page will load as expected.