Ad blocker interference detected!
Wikia is a free-to-use site that makes money from advertising. We have a modified experience for viewers using ad blockers

Wikia is not accessible if you've made further modifications. Remove the custom ad blocker rule(s) and the page will load as expected.
Luki Hayakawa 

(Japanese: ルキ早川 )

NAME INTERPRETATION : はやかわ // 早川 // Hayakawa  Fast river; first name possibly also noted as Lucas                                    

TYPE : 

UTAU

LOID

MODEL : None

GENDER
Male
VOICE RANGE
?
RELATED CHARACTERS

Ochiru Shizun ,Ken Shippai (Friends)

AGE
420
GENRE
Visual kei, Rock 
HOMEPAGE
YOUTUBE
WEIGHT
55kg
CHARACTER ITEM

Strawberries 

CREATOR

Lanatoba YOUTUBE

HEIGHT / MEASUREMENTS
1,90 cm
VOICE SOURCE

(which is almost abort anal backwards)

-- Intruder (LordyHam) was here lel

RACE
Demon
BIRTHDAY
UNKNOWN
LIKES
MEDIA LIST
DISLIKES
SIGNATURE SONG
Character Design
Reference: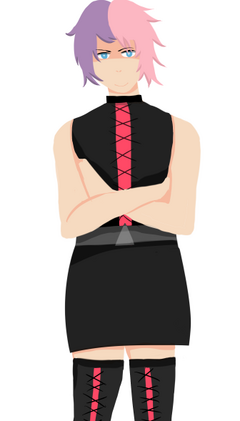 .
(Headshot reference is in process due to fucking up tremendously the first two times. #endwacom2014)
.
.
.
.
.
.
.dont use this utau anymore its horrible pls
.
.
.
.
.
Voicebanks
Native VCV+CV (.UAR FILE) http://www.mediafire.com/download/e8akn24jc18kk1c/LukiHayakawaV3.uar
Preview:
.
.
.
.
.
.
.
.
Usage Clause
dont fucking claim him as your own you little clown
you can rp with him i dont give a fuck im aware that nobody except for a few people is prob ever gonna be fairly interested in him so i dont have a single thing to worry about
This article has been written by the creator of Luki Hayakawa. Please do not change any info.