Luki Hayakawa 

(Japanese: ルキ早川 )

NAME INTERPRETATION : はやかわ // 早川 // Hayakawa  Fast river; first name possibly also noted as Lucas                                    

TYPE : 

UTAU

LOID

MODEL : None

GENDER
Male
VOICE RANGE
RELATED CHARACTERS
AGE
420
GENRE
HOMEPAGE
YOUTUBE
WEIGHT
70kg
CHARACTER ITEM
CREATOR

Lanatoba YOUTUBE

HEIGHT / MEASUREMENTS
1,90 cm
VOICE SOURCE
RACE
Demon
BIRTHDAY
UNKNOWN
LIKES
MEDIA LIST
DISLIKES
SIGNATURE SONG
Character Design
Reference: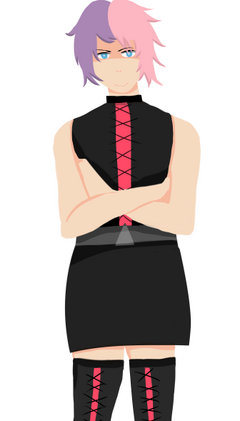 .
in the name of god why does this still exist lmfao this some goofy ass shit
.
.
.
.
Voicebanks
Native VCV+CV (.UAR FILE) http://www.mediafire.com/download/e8akn24jc18kk1c/LukiHayakawaV3.uar
Preview:
.
.
.
.
.
.
.
.
Usage Clause
dont fucking claim him as your own you little clown
you can rp with him i dont give a fuck im aware that nobody except for a few people is prob ever gonna be fairly interested in him so i dont have a single thing to worry about
This article has been written by the creator of Luki Hayakawa. Please do not change any info.   
Ad blocker interference detected!
Wikia is a free-to-use site that makes money from advertising. We have a modified experience for viewers using ad blockers

Wikia is not accessible if you've made further modifications. Remove the custom ad blocker rule(s) and the page will load as expected.