Maya Culpah
NAME INTERPRETATION: Named as a pun of Mae Culpa which means "My bad" or "My Mistake". (In reality she is FAR from a mistake and is possibly one of the smoothest UTAU-loids that AREN'T VCV.)
TYPE: Average CV UTAU in ACT 1 with a tuned OTO file, Sings Hiragana and Romaji. Please credit or message the creator "Kalvin Lewis".

MODEL: No model number. Unmarked original UTAU, No model or serial numbers exist.
GENDER:
Female
VOICE RANGE
'Freq avg:' 234.0 Hz (A#3)
RELATED CHARACTERS
Lelias Melaven's Sister
AGE:
18
GENRE
Any genre is applicable and often catchy indy. Mostly Slower Songs
HOMEPAGE
YouTube
Deviantart Gallery
WEIGHT:
122 Lbs
CHARACTER ITEM
Blue 4 Petal Flower as a Hair Clip
CREATOR
Kalvin/Tamica Lewis
HEIGHT / MEASUREMENTS:

5 foot 0 inches.




(152.4cm)

VOICE SOURCE
"Tamica Lewis" is the original voice actor.
PICTURE LINK LIST
Deviantart
BIRTHDAY:
Nov 11, 1992
LIKES
Flowers and Sunshine
SIGNATURE SONGS
Common World Domination
RELEASE DATE:
July 11, 2012
DISLIKES
UST files that are squeely or Metallic sounding. Also Dislikes wealth.
MEDIA LIST
Youtube
PERSONALITY:

She is known to enjoy singing popular tunes of other vocaloids and utau for fun with karaoke. She is a soft girl with honest emotions and a love for flowers. As a green thumb she tends to a greenhouse and sings often to herself. Her item is a sky blue flower which sits on the left of her head above her ear. She has no value for wealth because her main goal in life is to spread happiness. (If you use her to sing please message me the link of the video, So I can check it out!).'
To download the voicebank please click the link below.
Maya is Act 1 and the OTO.ini file is configured properly and there are no derp notes. Its also translated into romaji and hiragana. She comes as a standard CV utau-loid, and is made to be low on bandwidth while still being smooth sounding. She has a deeper more mature voice which had no tampering whatsoever.
Supplemental Information Hair Color: Brown
Eye Color: Brown
Dress: Blue Gown with a White sash and a Flower as an accessory. She also wears boots the same light blue as her outfit.
Drawing by
Kalvin Lewis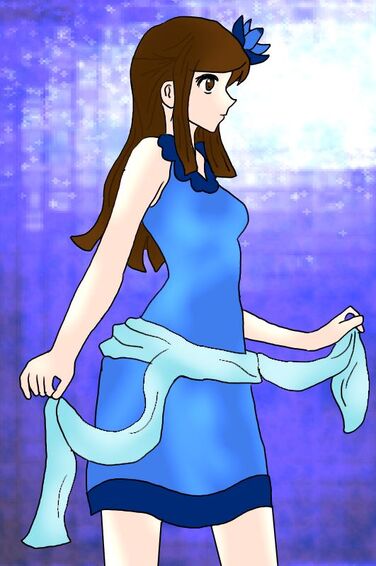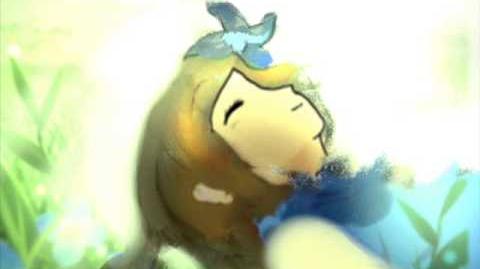 Ad blocker interference detected!
Wikia is a free-to-use site that makes money from advertising. We have a modified experience for viewers using ad blockers

Wikia is not accessible if you've made further modifications. Remove the custom ad blocker rule(s) and the page will load as expected.