Ad blocker interference detected!
Wikia is a free-to-use site that makes money from advertising. We have a modified experience for viewers using ad blockers

Wikia is not accessible if you've made further modifications. Remove the custom ad blocker rule(s) and the page will load as expected.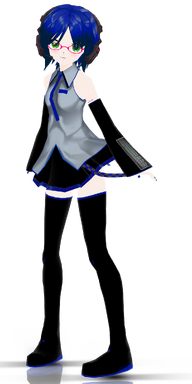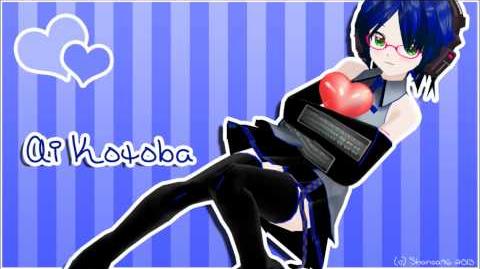 Mei-chan is the first UTAU of DeviantARTist
Shanaa96
. Comments on Mei-chan has been that she sounds like a boy *shanaa paps them on head*. Apparently according to Shanaa96's friends Mei Misaki is actually an anime characters name. (Shanaa96 did not know this //okgivemeabreakxD)
Voice Information
Mei-chan's voice is energetic and has a robot effect to her notes. This makes Mei's voice hard to use in some cases for calmer or quieter songs. Mei's voice sounds surprising when edited in external programs or in UTAU itself. 
A VCV for Mei is currently being produced by Shanaa96 and will be ready either Summer 2013 or Autumn 2014. Her new voice bank will include softer notes for her to sound more human and will/should suit with her design.
Her voice is Shanaa96's and Mei's oto.ini was made by A-Daiya on DeviantART.
Design
The first design of Mei-chan was influenced by Shanaa96's favourite VOCALOID Hatsune Miku, and is as what other users say to Shanaa96 "un-original". A brand new design has been made for the UTAU. Her design is still influenced by the old design but Mei is now a Kemonomimi (Cat/Neko Girl) with Japanese influenced styles from Harajuku. 
Mei-chan's MikuMikuDance model is her old design as there has been no model made of the new design yet.
Covers
Before CV oto.ini Edit
Melt by Shanaa96
http://www.youtube.com/watch?v=qyp3Xac1Kvo
Melt by TheTibbySan
http://www.youtube.com/watch?v=YfiACnv0XM4
PonPonPon by Shanaa96
http://www.youtube.com/watch?v=SfR-b9EvrP0
Strobo Nights (MikuMikuDance) by Shanaa96
http://www.youtube.com/watch?v=WxpKmtgr1qE
Naraku no Hana by TheTibbySan
http://www.youtube.com/watch?v=ePkfOTtswc8
AFTER CV oto.ini Edit
Ai Kotoba by Shanaa96
http://www.youtube.com/watch?v=czd2kgFEtgE
About Me
WIP
Fan Art
Contacts
Shanaa96 @ DeviantART
http://shanaa96.deviantart.com/
Shanaa96 @ Youtube
http://www.youtube.com/user/Shanaa96
Shanaaa96 @ Twitter
Shanaa96 @ Tumblr
(This Article was Written by Shanaa96 herself)