Othername : MiRaRoLoID (ミラロロイド )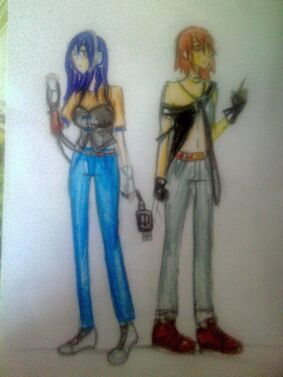 Personal information
Gender: Male
Age: 17
Birthday: 30th May
Release Date: 7th July 2015
Genre: PopROCK !!!
Height: 169.5 cm.
Weight: 69 kg.
VOICE SOURCE: same to MIROLOID
Voice Range: Unknown
Item: alga
Likes : Singing , Spicy food , alga
Homepage : FB
Dislikes : View Pornographic material
PERSONALITY:
Mermaid's brutal. He has fought with one another frequently. And do not trust each other enough. But it could Yandere at the same time.
RELATED CHARACTERS:
Flags
MIRAROLOID ACT0 V0 >> g+21
ACT2 APPEND
CM Whiterock >> g+10
DarkRock(B1) >> g+17.5Y9
DarkRock(B1-A72) > (g+21)+g+9Y4DarkRock(B1-A72)