MOCHI-KUN


(Japanese: も血 - もち - Mochi)

NAME INTERPRETATION:
も (Mo) - Meaning "geez"
血(Chi) - Meaning "blood"

"Aww, I got blood on my favorite boots!" D:

TYPE: WILD UTAU
MODEL: None
GENDER
Female
VOICE RANGE
Unknown
RELATED CHARACTERS


WILD UTAU

AGE
16
GENRE
Any
HOMEPAGE
WEIGHT
140 lbs
CHARACTER ITEM
Vegetable Peeler
CREATOR


kyonkitchin

HEIGHT / MEASUREMENTS
5'3
VOICE SOURCE
kyonkitchin
PICTURE LINK LIST
BIRTHDAY


December 31 - January 1 1994

LIKES
Spacing out, thinking, cleaning, singing, burning stuff
MEDIA LIST
RELEASE DATE


April 23, 2010

DISLIKES
Talking, stupid people
SIGNATURE SONG

PERSONALITY: Mochi is quiet and reserved. She likes helping people clean and is not afraid to work with her bare hands. Despite the fact that she is underage, she likes drinking and smoking very much and will get extremely violent when told that those habits are bad for her health. After years of thinking extensively about random things her mind has deteriorated to its most primitive state, making her seem childlike and blunt. She also has a yangire side to her, making her highly unpredictable around cute things. A way to counteract this is by offering her a box of matches. Knocking her out work as well. She loves to torture things. She is also an avid pyromaniac; burning stuff is one of her less violent hobbies.




Should you become an object of her affection, for your own survival you must either present another person in your stead or offer her matches, a lighter, or fireworks.




Good luck.
Supplemental Information
Hair color: Dark Brown
Headgear: Large Tophat
Eye color: Black with pink/purple undertones
Earphones: None
Dress: Dress, black shorts, black boots, long black gloves, tophat.
Nationality/Race: Mexican-American
Favorite phrase: Meh?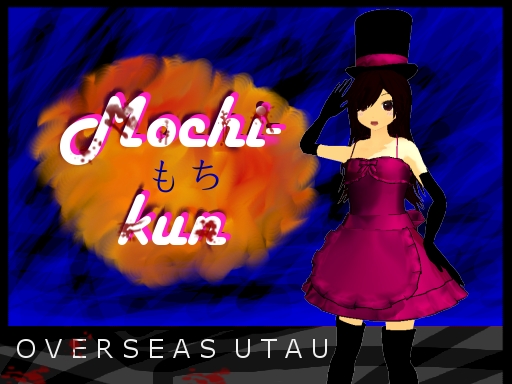 Ad blocker interference detected!
Wikia is a free-to-use site that makes money from advertising. We have a modified experience for viewers using ad blockers

Wikia is not accessible if you've made further modifications. Remove the custom ad blocker rule(s) and the page will load as expected.