Myth-Poid

(Japanese: ミスッポイド - みすっぽいど - Misuppoido)

NAME INTERPRETATION:
Myth-Poid: Implies he's voiced by Myth

His Hiragana name can be used, but the Romaji/English form is almost always preferred, even in Japanese media

TYPE: Mythosoid
MODEL: 1012p_00
GENDER
Male
VOICE RANGE

F2-C5 ( English CV-VC )

B1~G#5 ( Japanese CV-VCV )

RELATED CHARACTERS

Tsukekuru Wide

( Fellow Mythosoid )

AGE
16
GENRE

Rock, Dance-Pop

HOMEPAGE
Myth-Poid Wiki
WEIGHT
153lbs
CHARACTER ITEM

Orange Soda

CREATOR
Myth
HEIGHT
6'1
VOICE SOURCE
Myth
PICTURE LINK LIST
BIRTHDAY
November 21
LIKES
Technology, pop music, futuristic things, papa john's pizza, animation, Nintendo products
MEDIA LIST
NICO NICO DOUGA, YOUTUBE
RELEASE DATE
BETA RELEASE: July 20, 2012
DISLIKES
Relationships, sex, bullying, screeching sounds, the sun, carrots
SIGNATURE SONG
Does not yet have one
PERSONALITY:

Myth-Poid is somewhat shy and strays from socializing as much as possible. He loves to sing and dance and has a particular love for theater despite his shyness, espacially musicals. Has a certain talent for adjusting to any technologic device rather quickly, for example, say he gets a new cellphone, he could probably learn every feature in about 5-10 minutes without reading the instructions. He's somewhat silly once you get to know him. He prefers being on his computer most of his time. He loves Papa Johns Pizza, and for some reason despises carrots

.
Supplemental Information
Hair color: Brown
Headgear: None
Eye color: Sapphire
Earphones: None
Pants: Has glowing patches on the knee, shin, and ankle areas, his microphone wire runs around his waist like a belt and down his right leg and plugs into his shoe
Nationality/Race: American, may be of Irish descent
Favorite Phrase: Rock On!
THE MYTH-POID PROJECT IS BEING COMPLETELY REVAMPED
Currently, Myth-Poid has an Cz-styled English CVVC UNSTRINGED  voicebank, and a Japanese CV-VCV BETA v_0.35 Released
===Downloads & Demos:
===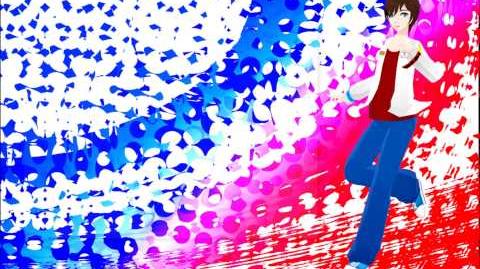 Myth-Poid CV-VCV v0.35 BETA ( zip )

Myth-Poid CV-VCV v0.35 BETA ( uar )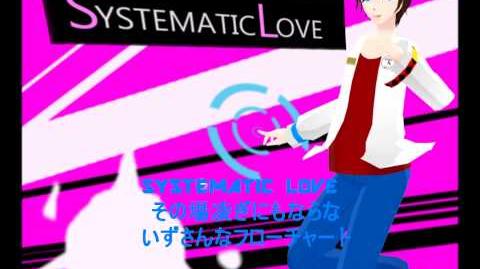 Myth-Poid CV-VCV v1.05 ( zip )

Myth-Poid CV-VCV v1.05 ( uar )

Planned Voicebanks:
Spanish CV-VC
Korean CV-VC
English 2.0 CV-VC
English+ CV-VC
Possible French CV-VC
Possible Chinese CV-VC
Myth-Poid_ADVANCED
Myth-Poid_ADVANCED is Myth-Poid's equivilent to an append or extend voicebank
All of his ADVANCED voicebanks will be released all at one time per language, as this will be availible for all lanuguages Myth-Poid will speak, including English ( However, unlike his default English voicebank(s) his ADVANCED voicebanks will be LITE voicebanks )
This will very likely be the very first multilingual pack of appends/extend/additional voicebanks ever created
Currently, 6 voicebanks are planned, 2 have been revealed
Myth-Poid_ADVANCED_GRIMSY
- A dark, low-toned whispery voice -
Pitches Recorded: 1
JAP: Going to be redone
ENG: Near completion
Myth-Poid_ADVANCED_SACCHARIN
- A soft, sweet voice -
Pitches Recorded: 3
JAP: ALPHA, fully recorded, in otoing process
ENG: Not begun production
MMD Model Info
The official Myth-Poid model is an original model created by Kanahiko-Chan
This is currently a private model and no plans have been made to distribute it
Ad blocker interference detected!
Wikia is a free-to-use site that makes money from advertising. We have a modified experience for viewers using ad blockers

Wikia is not accessible if you've made further modifications. Remove the custom ad blocker rule(s) and the page will load as expected.