NIKO
Niko sin apellido.
Creadora: Aly Fernandez
Voz original: Aly Fernandez.
Niko es una voz masculina creada por la proovedora de voz de Alylisa.
No tiene apellido, porque así lo quiso ella.
El diseño está creado por Aly fernandez.
DEMO: [1]
Por el momento es un voicebank CV, aun que está pensando mejorarlo y pasarlo a un formato con mejor calidad.
FICHA TÉCNICA:
Nombre: Niko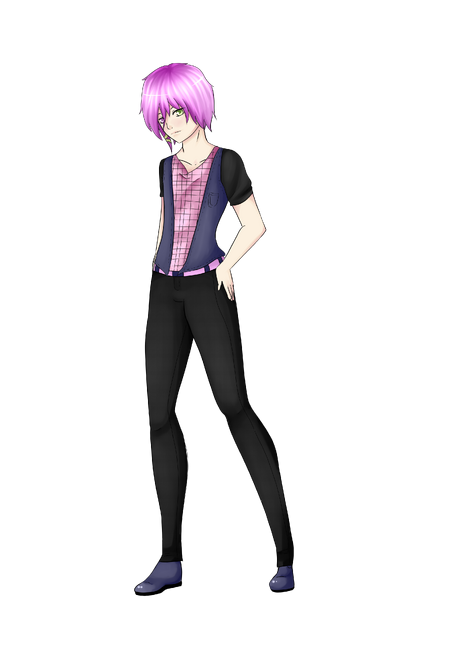 Apellidos: Sin apellido.
Fecha de su primer lanzamiento: 04/03/2015
Edad estimada: 14
Altura: 1.75 m
Peso: 78 kg
Autora: Aly Fernandez
Color: Rosa neutro.
Pelo: Rosa claro y corto.
Ojos: Su izq. verde y su derecha rosa.
Animal: León
Comida: Lasaña
Fruta: Plátano
Bebida: bebida energética
Objeto indentificativo: Ordenador
Carácter:
Nersioso y es apasionado con la nueva tecnología.
Le encantan los ordenadores al igual que el canto.
Sobreprotector y romántico.

Para su descarga: [2]
Ad blocker interference detected!
Wikia is a free-to-use site that makes money from advertising. We have a modified experience for viewers using ad blockers

Wikia is not accessible if you've made further modifications. Remove the custom ad blocker rule(s) and the page will load as expected.