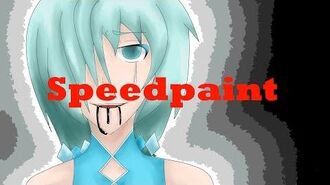 Welcome to Nagi-Suki Hikari's Wikia page!! Glad you could make it!!
Please, feel free to ask any questions and the like
CONTACT
yuki.menchui@gmail.com
SKYPE NekeNeko
INSTAGRAM NekeNeko
GOOGLE+ Holly Dafler
Nagi-Suki Hikari

Japanese CV Voicebank

Name Interpretation

Nagi ~ Calm

Suki ~ Like/love

Hikari ~ Light

Type: UTAUloid

Model: none

Gender

Female

Voice Range

D#2~D#5

Age

18

Optimal Genre

TBD

Weight

50kg/110lbs

Character Item

Gem hair clips

Height

164cm/5ft 4in

Voice Source/

Creator

NekeNeko

Birthday

Valentine's Day

February 14

Likes

Shiny things, attention and kitties

Release Date

February 14, 2012

Dislikes

Rain (but loves it at the same time), being ignored, messing up

Acts and Versions

Act 1

LINK FOR DOWNLOAD HAS BEEN LOST

Act 2

Personality: super sweet but also super emotional. She pours her heart into what she does and creates and even when someone voices their criticism she's likely to break out crying.
Appearance
Hair: silver, pulled into low pigtails that begin at her shoulders, hair goes down to her knees and is very thin and wispy
Eyes: soft blue with many shades strewn in, eyelashes fade from black to sky blue as they go out towards the ends
Skin/Complexion: sort of pale, just slightly lighter than the average with a glass-like appearance
Outfit: can be seen to the right
Usage Clause
Do not steal any aspect of Nagi (i.e. design, voice, character, etc...)
You may not use Nagi outside non-commercial and personal purposes, any uses other than the two listed must be certified by the creator using whatever means you desire to contact.
Do not steal, redistribute, pitch or claim it as yours.
You may create your own art, videos, etc depicting Nagi but anything 18+ is extremely frowned upon and can/will be asked to be taken down.
Ad blocker interference detected!
Wikia is a free-to-use site that makes money from advertising. We have a modified experience for viewers using ad blockers

Wikia is not accessible if you've made further modifications. Remove the custom ad blocker rule(s) and the page will load as expected.