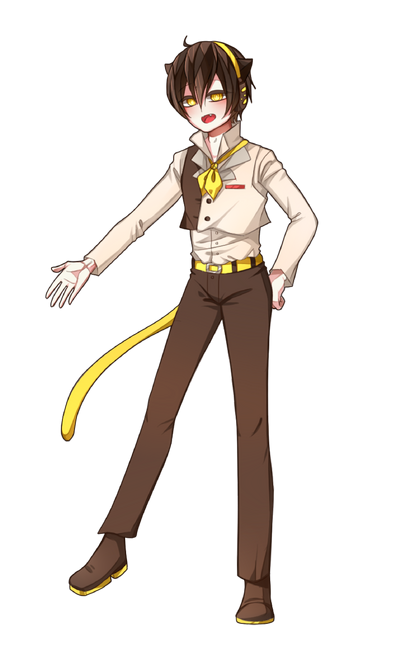 Nanamiya Zeke Japanese : ぜけ ( Hiragana )
Name Interpretation :

pronounced "Zeke" as "Zeek"
Type : VENOMloid

Model : Ze-032
GENDER
male
VOICE RANGE
G3~C#5

RELATED CHARACTERS

Leneko (brother) T-Bone (friend)

Kaguma (Younger Brother)

Virus-138

(idol)

AGE
15
GENRE
ANY (except sexuality

content)

HOMEPAGE

WEIGHT
28kg
CHARACTER ITEM
sword , ribbon and a "charm"
CREATOR
V I R U S aka. Virus
HEIGHT
148cm
VOICE SOURCE
V I R U S aka. Virus
PICTURE LINK LIST
none
BIRTHDAY
10/2/1999
LIKES
sweet things , his brother Kaguma ,

calm scenery , kids

MEDIA LIST
SoundCloud
RELEASE DATE
18/6/2015
DISLIKES
Centipede , Bullies , someone

trying to steal his brother away ,

bitter things and a cold person

SIGNATURE SONG
CV ACT1 normal:-

CV ACT2 strong:-

VCV ACT2 strong:-
PERSONALITIES : He is very cheerful in a very matured way, but sometimes he act likes a child. He is very aggressive in online games, and he usually plays games with his lovely brother Kaguma. He will also turns into a yandere if someone try to steal his brother Kaguma away from him

STORY BEHIND HIS NAME : He was adopted by Nanamiya family when his parents died in an abnormal accident. His original family name was Himashoku that was entitled as the "the brave and peaceful" clan

UPDATE : A small bottle of a chemical that was filled with neko DNA fell onto his head when he was taking something from the lab. The chemical has affected him and he has turned into a mutation of neko. Because of that, he changed his neko headphones to normal headphones.
Supplemental Information
Hair : black
Eyes : yellow
Inner Shirt : white
Vest : duo color of black (left side) and white (right side)
Head Gear : normal yellow headphone
Pants : black
Shoes : black
Race : Neko Mutation
Nationality / Races : Malaysian-Japanese
Voice Configuration
Contains CV , supports romaji and hiragana
VCV AVAILABLE!!!!
CV ACT1 :
☀https://app.box.com/s/fahferrme9nm4hhym4n2geldyujaxrvy
CV ACT2 Strong :
☀https://app.box.com/s/ypv4wv65sawdm9kiya8719bfuukhsj1e
VCV ACT2 Strong :
☀https://app.box.com/s/dy7scybqh6esohj1u4zx77x4ygjkd5zb
his FLAGS :
☀Y0P99B0H0C99BRE0
Related Character
Leneko (brother)
Reneko ( sister )
Rainy Hizami ( Partner / Fellow VENOMloid )
Nanamiya Kaguma ( Fellow VENOMloid - beloved brother )
Naine Eito ( Fellow VENOMloid )
Toki Imo ( Fellow VENOMloid )
Leon ( Fellow VENOMloid )
Yarui Munegi ( Fellow VENOMloid )
Rin Kagamine (idol)
Len Kagamine (idol)
Virus-138 Orihara (idol)
Random
Ievan Polka GIF lol :
http://puu.sh/jWK4I/c4be389476.gif
Facts
He loves his brother Kaguma very much and of course, nekos! ( cats )
he is naturally shorter.
Kaguma is taller than him, but younger than him. ( Kaguma : 13 years old , Zeke : 15 years old )
he will turn to yandere if you try to steal kaguma from him.
he loves harmonic melody.
he loves jokes.
mature but can be childish at times.
Usage Clause
Read his full term of use here (downloads are included there too , will be updated if there's new voicebanks:-
http://nanamiyazeke.wix.com/zeke-official-page
NEVER claim that the character belongs to you.
ALLOWED to be used freely.
DO NOT do anything to damage the character's name or image.
Please CREDIT THE CREATOR once you've used the character or the voicebank.
Permission is encouraged. do ask me here
Solos/Duets/Choruses are ALLOWED.
Permission for using him in Role Plays (RP) is COMPULSARY.
If one is caught breaking the rules,please REPORT to the creator IMMEDIATELY.
This article is written and certified true and correct by the author of the character V I R U S ( aka. Nanamiya Zeke / Nabila Hani ) .Please DO NOT change anything here without his permission.
Albums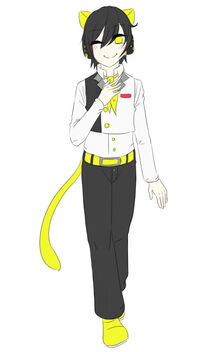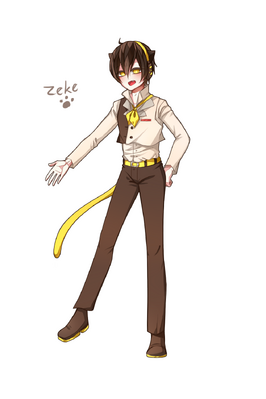 Ad blocker interference detected!
Wikia is a free-to-use site that makes money from advertising. We have a modified experience for viewers using ad blockers

Wikia is not accessible if you've made further modifications. Remove the custom ad blocker rule(s) and the page will load as expected.