Narane




(ナラネ) Japanese

NAME INTERPRETATION:
The name Narane is from the japanese words Nara and Ne

so : Narane is mean Happy song

TYPE: UTAUloid
MODEL: Lo-0801
GENDER
Female
VOICE RANGE
Not yet but soon...
RELATED
CHARACTERS:
AGE
Secret
GENRE
Any
HOMEPAGE
Unknown
WEIGHT
1,24 cm
CHARACTER ITEM
Blue and Purple Bracelet
CREATOR
Fanloidvocaloid123
HEIGHT
26,5 kg
VOICE SOURCE
Chouko/Melina Tameki (tumblr : ask-littlegumi)
PICTURE LINK LIST
Not available
BIRTHDAY
15,August
LIKES
Small things,Cute things,Watch Animes,Draw,Funny things,Oliver,Uta Utane,Yume Mirai,Bracelets,Magazines,candies,Cakes
MEDIA LIST
Not available
RELEASE DATE
26.4.2017
DISLIKES
Horror thing, Say to her she is so small,Halloween,Maths,History
SIGNATURE SONG
Unknown
ADDITIONAL INFO: Narane is a cute little girl who like candies.She is a deredere and very rarely shy. She like to read anime magazines or watch animes , also she loves very much to drawing and the she shows her drawing to Oliver or Uta Utane or Yume Mirai.With little words she is a deredere-shy and she like to do cute things.
Supplemental Information
Hair Colour : Light Blue with Purple highlights
Hair Design : Short straight hair and the half hair gathered back
Headgear : a grey Machine Like Rubber band with a little purple light in the center
Eye Colour : Purple
Nationality : Japanese
Race : Human (Some people think she is half robot and half human)
Sexuality : Straight (Fans : Asexuality)
Download
Narane natural : ready very soon...!
Narane soft : soon
Narane playful : soon
Gallery & fan arts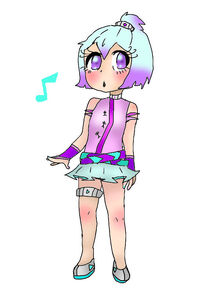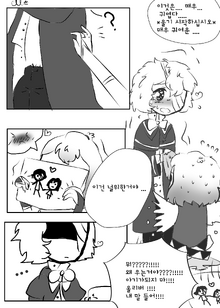 Ad blocker interference detected!
Wikia is a free-to-use site that makes money from advertising. We have a modified experience for viewers using ad blockers

Wikia is not accessible if you've made further modifications. Remove the custom ad blocker rule(s) and the page will load as expected.