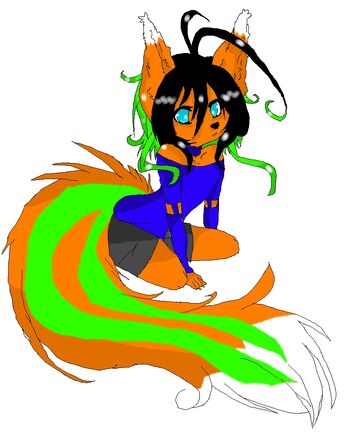 I am proud to present my second UTAU that I have made. Gaap. Yes I know it's a furry, but I am a furry as well so deal. Here is a sample of Gaap's voicebank.
https://soundcloud.com/fen-fries/gaap-utau-newcomer-debut
The video sample will be up soon. 
If you wish to use Gaap then please contact me and I will send you a download link to his voicebank. I am going to be holding on to his VB tightly for I do not want anyone misusing him and such. You can contact me on here as CodeAltered, on skype as kei.shion, and on youtube as JunIazawa
Statistic's
The voice provider for this voicebank was JunIazawa on youtube.
The person who oto'd most of the voicebank was Quaver on youtube.
Strong points: Medium tempo'd songs. C4-C5 are the best range. Has a HQ sound to it.
Good with only TIPS and an updated Resampler.
Character Information
Name: Gaap
Age: Around 15 to 16
Race: Skunk mixed with a Fox.
Favorite Color: Neons
Character Item: A Gardenia and a DeathBell
Has no existing family relations
Ad blocker interference detected!
Wikia is a free-to-use site that makes money from advertising. We have a modified experience for viewers using ad blockers

Wikia is not accessible if you've made further modifications. Remove the custom ad blocker rule(s) and the page will load as expected.