==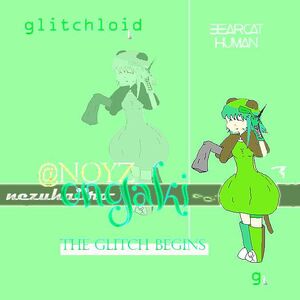 Nezuhaiiro Ongaki (Ongaki Nezuhaiiro) is a play on  words. Nezu meaning not sleeping and haiiro as in ash. Ongaki was an accident to make Ongaku(music) sound more feminine, but instead made it less Japanese. She has an English voicebank, japanese voice bank, and some what a Swiss voicebank.
Personality
Unlike her VOCALOID friends, Ongaki(age 14)  was given a personality, erm. . .personalities. She has a personality disorder, but her default personality is funny, tough,and nerdy. She is also considered a tsundere. Ongaki is an otaku.She is also a Whovian. Her character item is her pet fish(Simon), Kinoko No Yama(chocolate and biscuit shaped like a mushroom),and hyper(Hypermiliospulseclay) an android made by her future self. Her number is ??, literally
History
The first picture of Ongaki Nezuhaiiro was drawn in Feburuary,2013 and her personality was completely different, she was bubbly, girly, and dumb. Now she is more suitable for an utauloid. Her first voicebank was made in August,2013 but that voicebank was scratched because of the terrible sound and horrible technique. The voicebank that took over was smoother than the late voice. 
Ongaki was followed by Kakushi Gosu, her step-sister.
Creator is Ambelia12349  Voice provider is also Ambelia12349
Story
Ongaki was a Vocaloid that was glitched(a Glitchloid). For the other vocaloid's sake, the vocaloid master deleted her. She was later born as a real person on May 3,1999, before Vocaloid was created.
Nezuhaiiro Ongaki is a hybrid of an alien (called a bear-cat, a humanoid that has features of a bear and a cat) and a human. Ongaki's real name is @NOYZ, given to by her first step-mother who worked for a dark wood(circus)-like circus. Later @NOYZ ran away and met back up with her father. Ongaki's twin sister/brother never ran away and was never heard of again. Nezuhaiiro's father got remarried to her second step-mother who felt the name @NOYZ didn't fit her and named her Ongaki. Nezuhaiiro was Ongaki's planned name, but when her birth mother passed away, a minute after Ongaki's birth, her naming was dilayed. Her father was too shocked to talk. 
Kakushi Gosu, (Kakushi)Zaki Ryune, Nezupinku(haiiro) Ichigo(Masculine), and the Lolita Triplets(Kakushi Burakku, Kakushi Midori, Kakushi Buru) are all Ongaki's sisters, stepsisters, and adopted step-sister.
Supplemental Information
Hair Color:Green and turquiose                                                                                                                                             Earphones:Like Gumi's but green and has black chopsticks sticking out                                                                   Eye Color:Hazel(mostly green)                                                                                                                                               Headgear:Green(black on mmd model) glasses                                                                                                             Dress:Puffy green dress, brown shawl, green and blue sneaker(rubber) boots, light gray sleeve, blue fingerless glove                                                                                                                                                                         Nationality:British and Swiss; Living in Japan
Download:http://www.mediafire.com/?9z66cp44cca4zfd
Shimeji Download:http://www.mediafire.com/?07blmvjlz76scvf
MMD Model Download:http://www.mediafire.com/?cqbp068dgc6kd0g
Ad blocker interference detected!
Wikia is a free-to-use site that makes money from advertising. We have a modified experience for viewers using ad blockers

Wikia is not accessible if you've made further modifications. Remove the custom ad blocker rule(s) and the page will load as expected.