OWEN


Japanese: オーウェン

NAME INTERPRETATION:
オーウェン (Owen)

TYPE: UTAULOID

MODEL: NONE

GENDER
Male
VOICE RANGE
D#3`A#4
RELATED CHARACTERS

Ko the Starchild (best friend/neighbour)

Oosaka Yuuya (fellow UTAU owned by The Ark)

AGE
14
GENRE
Ballads, electro pop
HOMEPAGE
The Ark
WEIGHT
86 lbs (39kg)
CHARACTER ITEM
Acoustic guitar
CREATOR
SabrinaSelene (and DicloniusElfen)
HEIGHT
5'3" feet (160 cm)
VOICE SOURCE
Aya Kazue
PICTURE LINK LIST
PHOTOBUCKET 1 PHOTOBUCKET 2
BIRTHDAY
April 3
LIKES
Playing the guitar, watching clouds, hokkaido bread, sparrows
MEDIA LIST
YOUTUBE, NICONICO
RELEASE DATE
February 9, 2014
DISLIKES
Soba, dancing, too much attention 
SIGNATURE SONG
PERSONALITY: Owen is a well-mannered, quiet teenager who doesn't quite mix well in school. Not that he is disliked by others, but rather that he prefers his own company to the rest. Owen barely talks in school and while he loves his parents, he hardly talks to them either, being quite independent and capable of going about life without ever relying on others. Owen prefers to be the silent observer to everyday life, and tends to be very easily forgotten by people, teachers and classmates alike. You might say he is colourless, or even dull, always blending into the background, however, Owen is a thinker. And he expresses his thoughts and feelings in his guitar-playing. 
Supplemental Information
Appearance: Owen has a smooth complexion, and a slim figure (often mistaken for a girl's). A bit short for his age.
Hair color: Reddish-brown.
Eye color: Light green.
Dress: Owen wears his school uniform with his blouse unbuttoned and a yellow shirt/jersey inside. He often has his guitar sling over his back.
Nationality/Ethnicity: Japanese (his Dad, however, was from England)
Additional Information: Owen lives in a quiet, quaint, secluded area of Japan with his Mum. His Dad works overseas, and his brother is a runaway, perusing his dreams in the city of opportunities - Tokyo. He has a neighbour, Ko, who lives alone and thus, he feels it is somewhat his duty, as an older brother perhaps, to look to her welfare and needs, though she seems to be managing fine by herself. Sometimes, he brings her out to a meadow in the forest near their houses to watch the clouds, one of his favourite past-times. Owen loves hearing Ko sing to him playing the guitar, preferring her voice to his so much more as he feels he sounds awkward.
Voice Configuration
The voicebank's name is derived randomly. He was not given a surname as the creator just didn't feel he needed it, preferring the simplicity of the name "Owen", better. His voicebank is a CV with no appends/extends at the moment. The official owner of the voicebank is The Ark, a singing group made out of currently 3 UTAU and several members. The Ark, has not allowed his voicebank to be released for downloads.
However, The Ark will be focusing on making an Owen Act II in the near future.
Owen is encoded in both hiragana and romagi.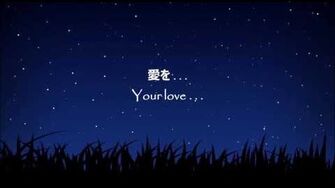 Ad blocker interference detected!
Wikia is a free-to-use site that makes money from advertising. We have a modified experience for viewers using ad blockers

Wikia is not accessible if you've made further modifications. Remove the custom ad blocker rule(s) and the page will load as expected.