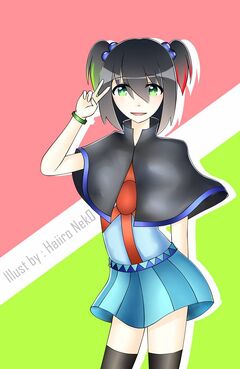 Information
Name: P.W.RAMI / ไทย: พีดับบิว(ดับเบิลยู) รามิ
Type: UTAUloid
Genre: -
Voice Range: Same to H.U.GEAS
Weight: 48 kg
Height: 160 cm
Age: 14
Gender: Female
Nationality: Thai-Japanese
Birthday: 10 October
Release Date: 23 July 2015
Related Characters: H.U.GEAS (Twins) , Kasuren Neonne (Friend) , Jushine Tomato (Friend) ,Kasuren Neonlight (Friend)
Character Item: Stun gun
Voicer: DarK_PuppeT
Media , Home page: Sound Cloud , Youtube
Likes: Magical Equipment
Dislikes: Cockroach D:"
***Note: She's genderblended to H.U.GEAS
Personality
She's another one of "Humanoid Utau (H.U.)" series but she is different from H.U.GEAS , so if GEAS is a witch-hunter then she is a witch and RAMI is a "Psuedonym-Witch (P.W.)" series however they both are lovely brethren. :)
Voicebanks
[25/11/2015] P.W.RAMI CV (V1): Click!
You can setting it! vvvv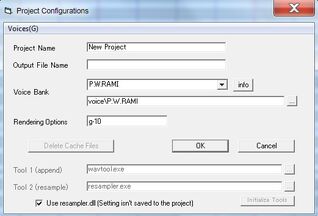 Ad blocker interference detected!
Wikia is a free-to-use site that makes money from advertising. We have a modified experience for viewers using ad blockers

Wikia is not accessible if you've made further modifications. Remove the custom ad blocker rule(s) and the page will load as expected.