PianoloidINA

(Japanese: -)

NAME INTERPRETATION: Also known as Clavira.

GENDER
Female
VOICE RANGE
F#3-A5
RELATED CHARACTERS

Lithium (friend)

AGE
unknown
GENRE
HOMEPAGE
'
WEIGHT
unknown
CHARACTER ITEM
-
CREATOR
HClO
HEIGHT

unknown

VOICE SOURCE

HClO's fortepiano

PICTURE LINK LIST
DA
BIRTHDAY
unknown
LIKES
MEDIA LIST
n/a
LAST UPDATE

CV: November 23, 2014
Power CV (3-pitch)
Whisper CC (3-pitch)
VCV (AIR): July 08, 2015
REAL VCV (88-pitch)


DISLIKES
SIGNATURE SONG
Music box of reminiscence

PERSONALITY:
Supplemental Information
Hair color: very dark green
Eye color: green
Nationality: n/a
Apperance : Here's a reference sheet. http://fav.me/d9kned5
Voice Configuration
3-pitch VCV voicebank.
TECHNICAL INFORMATION
PianoloidINA AIR
ARCHIVE FILENAME
PianoLoidINA_AIR.uar
ARCHIVE FILESIZE

3,195 KB (3,271,809 bytes)

DATE RELEASED
July 16, 2015
NO. OF VOICE PHONEMES
5
TOTAL UNCOMPRESSED SIZE
4.26 МБ (4 468 736 байт)
PHONEME ENCODING
Hiragana
AVERAGE FREQUENCY
F#3-A5
FRQ FILE PRESENCE
Yes
LANGUAGES SUPPORTED
Japanese
UNOFFICIAL SUPPORTED LANGUAGES
OTO.INI PRESENCE
Yes
TUNED OTO.INI
LANGUAGE PARSED VIA OTO.INI
Japanese
VOICEBANK AUTHOR
HClO
OTO.INI TUNER
HClO
SPECIAL NOTES: Better to note HClO-P for the last voicebank. Send a note here: hcloeacid@gmail.com
Usage Clause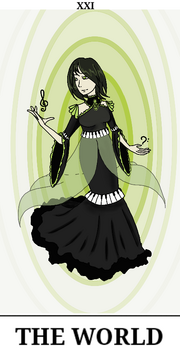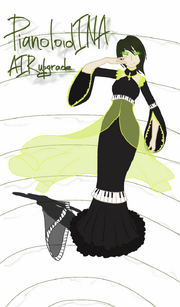 The author gives full permission to use PianoloidINA's voice in any kind of work as desired by the one depicting it, as long as it follows UTAU rules of usage. Mature art work and music is allowed, though if levels of explicity and vulgarity surpass taste, the author retains the right to remove or kindly ask the artist to remove it. This article is written and certified true and correct by the author of the character. The details seen here may be subject to change without prior notice.
Please, credit Bankon Jam Media, if you use her voicebank.
Ad blocker interference detected!
Wikia is a free-to-use site that makes money from advertising. We have a modified experience for viewers using ad blockers

Wikia is not accessible if you've made further modifications. Remove the custom ad blocker rule(s) and the page will load as expected.