Ad blocker interference detected!
Wikia is a free-to-use site that makes money from advertising. We have a modified experience for viewers using ad blockers

Wikia is not accessible if you've made further modifications. Remove the custom ad blocker rule(s) and the page will load as expected.
Welcome to Satuuni [UTAUloid] Wikia page !
Info : Satuuni is a Brazilian UTAUloid created by Yume Hokou
Satuuni Has born in 05/06/2013 she's Voicebank dont is totally comple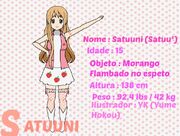 ted !but she have a DEM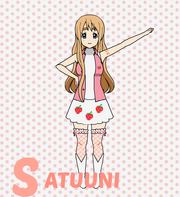 O !
Satuuni {UTAU} FB Page :https://www.facebook.com/pages/Satuuni-UTAU/443866502396602
Arts & Fã Arts
Satuuni is a ilustration by YK
The first fan art of she has made by Fabz Drury