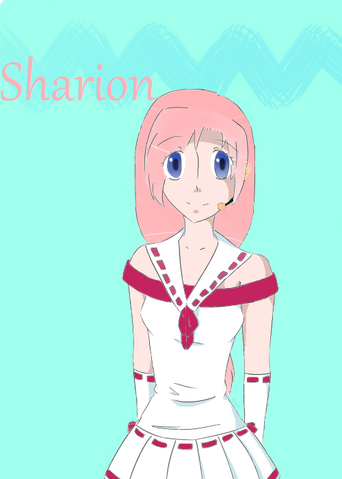 Sharion is currently a WIP and will continue to improve with time.
Info
Full Name: Sharion 
Gender: Female
Age: 15
Weight: 121 Lb.
Height: 5'3"
Birthday: 7/8/13
Character Item: Cloudberries on stem
Character Colors: White and Wine Red
Hair Color: Lemonaid Pink
Eye Color: Midnight Blue
Best Range: C4/C3
Creator: BattleAxePirate/Elichia Rae
Signature Song: N/A
Related Characters: Utatane Piko (crush), Jei Crepene & Megpoid Gumi (idols), Nekomura Iroha (secret rival)
Personality
Likes: fast music, dancing, hyper personalities, fruit (specifically berries), bright lights, bears
Dislikes: Sour things, quiet people, school work, shell fish, sad songs
Favorite Color: wine red/warm colors
Personality: High energy and shameless. To someone who doesn't know her she might seem careless. She is constantly moving about or fidgiting. Her stomach is a black hole and she eats a lot, but never really gains any weight. She loves Finland, and tries to sing in Finnish but it's never quite right, however she will never give up! By herself, Sharion is actually quite derpy.
Top Two Recent Videos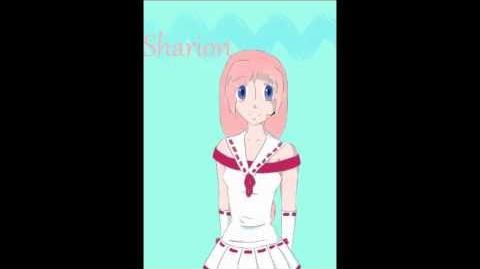 Backstory (please edit to keep the wiki active)
Sharion was a unicorn in a past life.
Ad blocker interference detected!
Wikia is a free-to-use site that makes money from advertising. We have a modified experience for viewers using ad blockers

Wikia is not accessible if you've made further modifications. Remove the custom ad blocker rule(s) and the page will load as expected.