清水 愛




Shimizu Ai

NAME INTERPRETATION:
清 (shi; pure, clear )

水 (mizu; water) 愛 (ai; love, affection)

Literal: lovely pure water

Shimizu Ai is an Alias; real name is 희철(Heechul)

TYPE: JINloid; das me
MODEL: ACT II
GENDER
Masculine ambiguity; he/him
VOICE RANGE
Normal: A#2~E4

KARUI: C3~F4

RELATED
CHARACTERS:
AGE
n/a
GENRE
ANY
HOMEPAGE
Unknown
WEIGHT
58 km
CHARACTER ITEM
suspenders
CREATOR
Kujjo; JIN
HEIGHT
5'5
VOICE SOURCE
JIN
PICTURE LINK LIST
Not available
BIRTHDAY
Dec. 23rd
LIKES
Kittens, cold weather, ice cream
MEDIA LIST
utube
RELEASE DATE
May 12, 2017
DISLIKES
unnecessary talking, mornings
SIGNATURE SONG
N/A
ADDITIONAL INFO: Nickname: Hui, derived from Heechul; alternative to Hee is "Hui"

Persona: Generally quiet, passive aggressive, and sassy. Doesn't put up with any shit. Feel free to mess around with any personality tropes with him.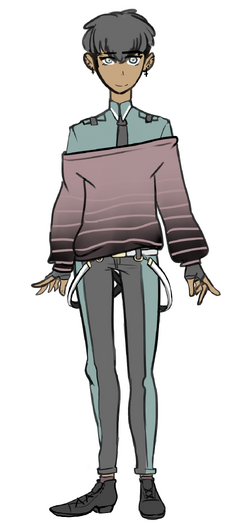 Official Design
Media
Creator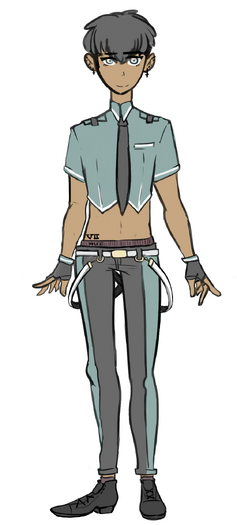 Supplement Information
Hair color: Black
Eye color: Light blue/gray/yellow
Hobbies: Fashion, modeling
Occupation: JINloid, Kpopstar, alleged high school drop out
Sexuality:  Pan
Race: Korean
Nationality: Japanese
Blood Type: motor engine oil
Voice Configuration
Ai only has two voice banks available for download as of now. Both are monopitch CV banks that come with breath extensions, (i.e: ahh... b1) It is decent for most genres and ranges.
Download
Shimizu Ai CV Normal Monopitch
KARUI "Light" Append, softer and breathy
planned voicebanks
multipitch VCV Japanese
CVVC Korean
CVVC English
Terms of Use
Fair used of any kind, must follow UTAU rules of usage. Any form of media content is allowed. Creator retains the right to request any media to be taken down. The details seen here may be subject to change without prior notice.
Please do not edit.
Credit: Kujjo
(I had a lot of trouble learning how to use and make this page im sorry for spam LOL ; A ;)
Ad blocker interference detected!
Wikia is a free-to-use site that makes money from advertising. We have a modified experience for viewers using ad blockers

Wikia is not accessible if you've made further modifications. Remove the custom ad blocker rule(s) and the page will load as expected.