Kira Shinobuta


(Japanese: キラ忍 - Kira Shinobu(ta)

)

NAME INTERPRETATION:
キラ - (Kira ; Shine, shining )
忍 - (Shinobu (ta) ; enduring )-because Shinobuta doesnt have meaning, so i just put Shinobu meaning name

TYPE : UTAUloid
MODEL : S-N014- Imprinted at her Hoodie :D
GENDER
Female
VOICE RANGE

F4

RELATED CHARACTERS

Kikaine.Eliot : 'Childhood Friend

Kagene.Himeka : Friends

Friends

Kamirei :

Friends

Siblings

Rara Kimine

Stalking her

Friend :D

Idol :)

AGE

16 (Real age)

17 (Ming Age)

GENRE
Pop
HOMEPAGE
WEIGHT
4

7kg

CHARACTER ITEM

Cursed Bunny

CREATOR
S-no
HEIGHT
172cm
VOICE SOURCE

S-no

PICTURE LINK LIST
Deviantart
BIRTHDAY
21 August 1996
LIKES
Yandere, any sweet things, knife, schythe,axe
MEDIA LIST
Youtube
RELEASE DATE

10 September 2011

DISLIKES

C.U.C.U.M.B.E.R

SIGNATURE SONG

PERSONALITY : SHINO (or kira) is a shy kid, she's want to make friend with everyone, but with her bad voice, she think she cant make friend with anybody.
She is trouble maker, troll maker with her TsunTsun asdklf.

She's really love with her siblings, Kotone Misaki :) and her Childhood friend, Kikaine Eliot :D Also she love himeka,satsuki,ui,yoh, reizo, Yami and many more :D
Character Design :
Hair color: Gold
Eye color: gold
Cloth : dark Red Jacket, with bunny hoodie
Pants: dark Red
Feet: dark Red
Headgear : Bunny Hoodie, wich include headphone in the hoodie
Nationality: Indonesian - Japanese
Voice Configuration
Low quality of her VB. Sounded soft and breathy~ Fit for mellow song.
Fixed OTO.ini (update 2013) http://www.4shared.com/file/JaYTR-u6/otokira.html
she have a problem in pronouncation, especially her "de" and "pe" in this voicebank. Recommended plugin is Resampler , Fresamp and TIPS.
EXP ACT (ACT 2) - http://www.4shared.com/rar/JqnBHxWh/Shino_ACT_2_EXP.html
Semi good quality VB, has a little strong range but sounded metalic, derp. A little hard to use. Fit for Normal ( usually fast song).
FLAG CAN BE ADJUSTED BY Y20H20T100 WHILE CONSONANT FELOCITY SETS ON 140/150 /slap
Oto.ini will be fixed soon~
Facts
She's really shy, even cant talking with any other people except her friend
She's really love her friend, also her siblings and her childhood friends, no matter what.
She's want to make a lot friend
She's like a Ghost Movie :D
Note
Do not change any appearances
Dont need to ask, just Credit me if you want to make her singing :)
Please DO NOT use her as pitchloid
You can fix her oto.ini freely :3
Certified true and correct from Shinobuta Kira creator, S-no-bu on Deviantart. The contents of this page is subject to change without prior notice.
HER FULL CONCEPT
'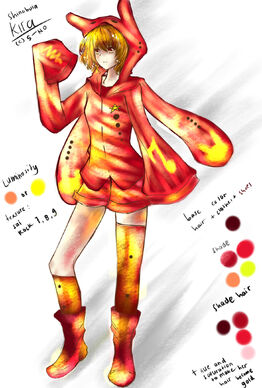 '
Ad blocker interference detected!
Wikia is a free-to-use site that makes money from advertising. We have a modified experience for viewers using ad blockers

Wikia is not accessible if you've made further modifications. Remove the custom ad blocker rule(s) and the page will load as expected.