| | | |
| --- | --- | --- |
| | | |
| | | SHION TSURARA |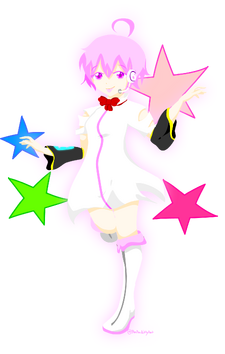 GENDER

FEMALE

VOICE PROVIDER
Maihoua Xiong (PonPonKittyKat)
AGE

15

GENRE
J Pop

WEIGHT

105lbg (47kg)

HEIGHT
5ft 4in

CHARACTER

ITEM

'CHOCOLATE!!'

Pink Rose

Media List
NONE
Voice Range
D4 ~ G#5

BIRTHDAY

December 4th

Zodiac Sign
Sagittarius
LIKES

Patting heads, bears,

technology, clementines

and cats.

DISLIKES
People touching her ahoge, the dark,

vicious animal and snowballs fights.

Concept

Artist

DynoGreen
Creator
Dynogreen
Download link
Available Below
Website
Weebly
Logo Link
Deviant Art
Illustrator
Maihoua Xiong
Release Date
December 22, 2016
Related Characters
Rion Tsurara

(Gender Swap Counterpart)

AG
Download Links/Info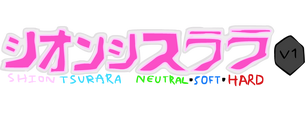 Shion Tsurara Version 1:
The first version of her voicebank. It's missing some japanese syllables.
Download (OUTDATED)
Act 2: It has the missing syllables Download (OUTDATED)
RE EDIT EDITION: All of the syllables will be reedited to

make sure that Shion will have a better time singing faster lyrics in the meantime download V1 and Act 2. Download (OUTDATED)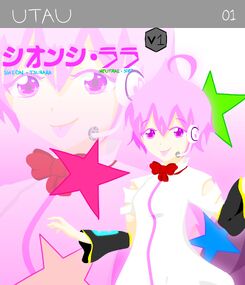 Shion Tsurara V2: It will start development when we get a microphone with better audio.
Problems with Shion: V1 and Act 2 are kinda badly edited so Shion is bad at singing fast lyrics, there will be a Re Edit Edition that will have these problems fixed
Shion Tsurara Version 1 (New): The new completed voice which has all the missing syllables, Download HERE.
Shion Tsurara SOFT: Shion's first Append voicebank. Download
if it says invalid picture delete or move shion photo.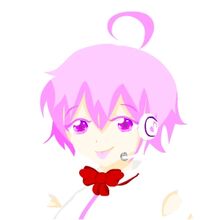 Ad blocker interference detected!
Wikia is a free-to-use site that makes money from advertising. We have a modified experience for viewers using ad blockers

Wikia is not accessible if you've made further modifications. Remove the custom ad blocker rule(s) and the page will load as expected.