Tomiko Katsumi


(Japanese: 富子 - 克己 - Tomiko Katsumi)                                        
NAME INTERPRETATION:
English, Katsumi Tomiko
Japanese, Tomiko Katsumi

富子 ('Tomiko, treasured beauty child)
克己 (Katsumi, victorious beauty')
TYPE: UTAUloid
MODEL:
GENDER
Female
VOICE RANGE
Unknown
RELATED CHARACTERS
AGE
16
GENRE
Techno, Jpop
HOMEPAGE
Ryu Drakita
WEIGHT
 121 lbs (55 kg)
CHARACTER ITEM
Chains
CREATOR
HEIGHT / MEASUREMENTS

5,3 ft

(164 cm)

VOICE SOURCE
sammyatro
PICTURE LINK LIST
DEVIANT ART
BIRTHDAY
March 1, 1997
LIKES
Dresses, sparlky things, Attention
MEDIA LIST
NICO NICO DOUGA, YOUTUBE
RELEASE DATE
September 9, 2013
DISLIKES
Discusting guys, talked against, dirt
SIGNATURE SONG
None

PERSONALITY: A rather stuck-up girl who comes from a rich family. She gets all she wants, and are spoiled. She likes being in the spotlight to get attention, so being an idol are just a plus.

Even when she's spoiled, she's quite a dreamer with fairytales. But she's so dishonest sometimes (tsudenre) that she has a hard time finding her one fairytale prince.
Character Design
Hair color: Yellow
Eye color: Winter Blue
Earphones: Headphones with microphone that are mostly red and silver
Dress: Red and white elegant clothing, short skirt and combination of old and new style, added with chains for decoration(maybe?), kneesocks, gloves with a different color each hand.
Nationality/Race: Norwegian
Voice Configuration
there's nothing much for now, but it's good quality for an CV bank.
Character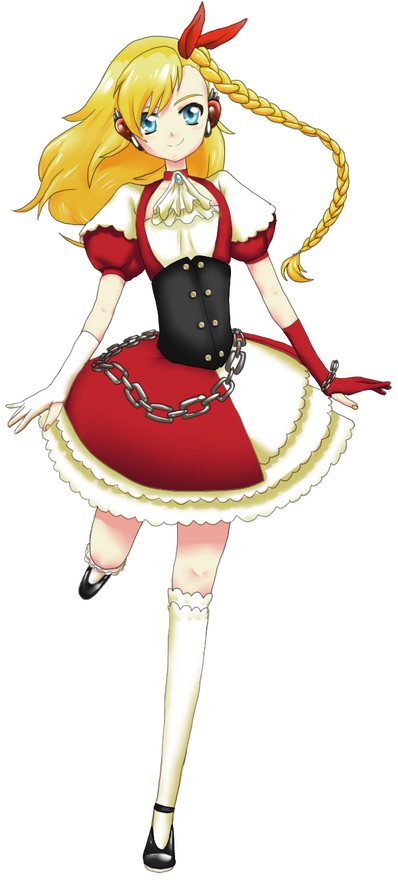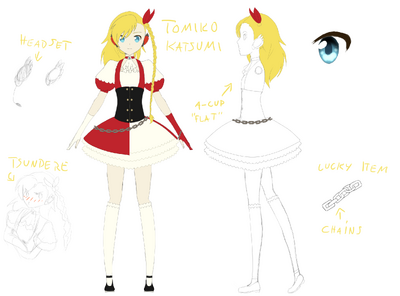 Ad blocker interference detected!
Wikia is a free-to-use site that makes money from advertising. We have a modified experience for viewers using ad blockers

Wikia is not accessible if you've made further modifications. Remove the custom ad blocker rule(s) and the page will load as expected.