ALYSA FERNANDEZ
Creadora: Aly Fernandez.
Voz original: Aly Fernandez.
Ya disponibe de VCV japonés versión.[1][2]
Su voicebank originales CV pacific.
Página Web Oficial: [3]
Para su descarga en su propia pagina oficial.
Información sobre ella:
Nombre: Alysa
Apellidos: Fernandez
Fecha de su primer lanzamiento: 06/12/2013
Edad estimada: 14
Altura: 1.58 m
Peso: 45.76 kg
Autora: Aly Fernandez
Color: Rosa neutro.
Pelo: Rosa claro y corto, con un mechón atado con un
lazo amarillo en el lado derecho.
Ojos: Su izq. verde y su derecha rosa.
Animal: Caballo
Comida: Arroz
Fruta: Sandía
Bebida: zumo de melocotón
Objeto indentificativo: Sartén
Carácter:
Activa y nerviosa. Bromista pero divertida. Siempre intenta
hacer reir a los demás. Disfruta cantando dúos.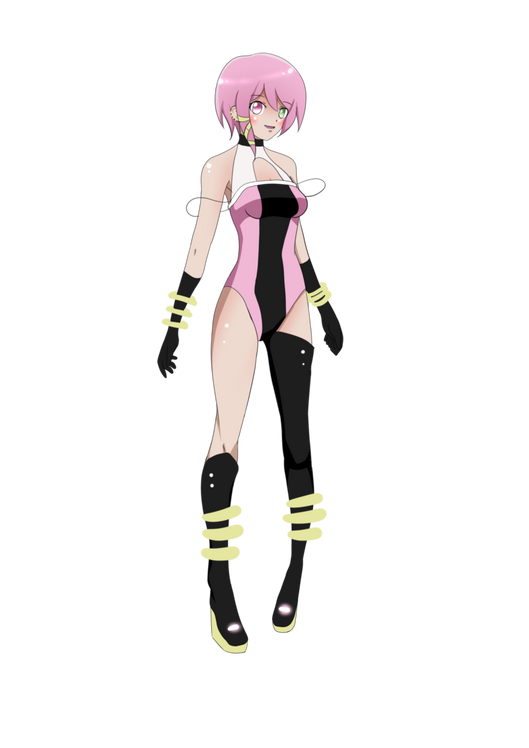 Tipo de voz:
Su voz es capaz de llegar a los altos tonos sin
dificultades. Tiene una voz muy grave y deliciosa.
AVISO IMPORTANTISIMO: Esta utau esta protegida con copyright, se puede usar libremente pero no se permite el uso comercial.
Aquí tenei el registro: [4]
Ad blocker interference detected!
Wikia is a free-to-use site that makes money from advertising. We have a modified experience for viewers using ad blockers

Wikia is not accessible if you've made further modifications. Remove the custom ad blocker rule(s) and the page will load as expected.